Unanswered questions in Mass. casino gambling push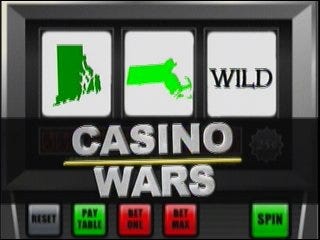 BOSTON (AP) – Massachusetts lawmakers are scrambling to fill in
details of a bill designed to throw open the state's doors to
casino gambling.
With just seven weeks left in the formal session, there are many
unanswered questions, such as: How many casinos will be built? How
many jobs will be created? And will the state's existing racetracks
be allowed to install slot machines?
The state will move closer to answers when the Senate releases
its version of the bill Friday.
One of the biggest questions is where to locate the casinos.
Sen. Stanley Rosenberg said the Senate's final bill would create
three geographic zones and allow one casino in each.
The Amherst Democrat said those zones would be determined by the
market, not politics.