As Caucus Nears, Undecided Voters Remain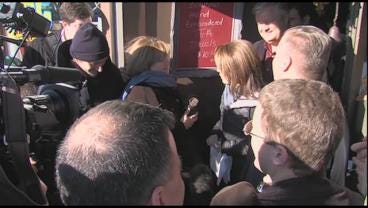 Amidst the crowd of national media, Iowans are trying to sneak a peek at the candidates before they make a decision.
Jason Cutler and has collected autographs from all of them with his daughter, but now that Caucus time has come, he still is not sure.
"I'm very much leaning toward Ron Paul, but I'm still persuadable," Cutler said.
All of the candidates are making last minute pitches, hoping the personal touch turns into Caucus votes.
Michele Bachmann, like many of the other candidates, has spent a lot of time on the ground trying to convince one voter at a time, but in the final hour, the undecided voters remain.
"I'm leaning towards Perry, but I am very proud of Michele Bachmann," Republican voter Judy Mills said. "She's a very fine person, very intelligent."