Amid a scandal, the fight against underage drinking comes to Providence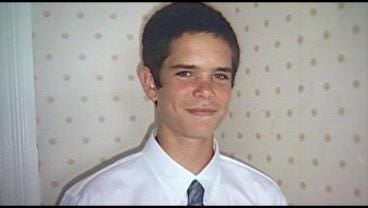 By Shannon O'Brien
The underage drinking party at Governor Chafee's home in Exeter continues to draw attention to the issue of teen drinking. This time, Mothers Against Drunk Driving is speaking out.
Drunk driving is a big danger, especially in Rhode Island. A national study on drug use and health ranks Rhode Island number one in the nation for use of any illicit substance by teenagers. The Ocean State ranks sixth when it comes to alcohol. It's not just the substance use that worries M.A.D.D., it's the after effects, too.
"You all love your children. I know I loved my son," Dan Converse said at a rally Wednesday.
Converse, like a lot of parents, carries a photo of his son Jonathan in his wallet. But that picture is diffferent than others. At the bottom is the day his son was born and the day he died.
16-year old Jonathan was thrown from a car when it smashed into a tree on New Meadow Road in Barrington. His parents got a call all parents dread just ten minutes before Jonathan's curfew.
"I thought, 'I hope he is not too badly hurt, not too badly injured.' Never did I expect that a police officer would approach me and say, 'Mr. Converse, your son did not survive the crash.'"
Jonathan and the teenage driver of that car had been drinking. A day of underage partying ended in tragedy. Now instead of spending his time talking to his son about girls, school, or a career, Converse spends his time telling adults and teenagers about the dangers of underage drinking.
In the wake of 18-year old Caleb Chafee's party at the Governor's home that landed a teenage girl in the hospital with alcohol poisioning, M.A.D.D. and other community groups are getting together to promote education.
"We have a responsibility to raise our children to respect boundaries, to respect the law, to keep themselves safe. It is not just a Chafee issue, it's an issue for every parent in Rhode Island," said Rebecca Elwell of the Community Prevention Task Force.
Gabrielle Abbate, Executive Director of M.A.D.D. says, "If you can't understand underage drinking being connected to drunk driving or suicide, then it's just time to get educated. It's not a matter of handling anything. It's a matter of becoming educated to keep your family safe."
Jonathan Converse's dad says it would have taken one person to make a different choice. His son not to drink, one teenager to stand up and say it was wrong, the boy who was drinking and not driving, or the adult who bought them the alcohol. And he wouldn't have been talking to ABC6 today.