Union President apologizes for supporters after threats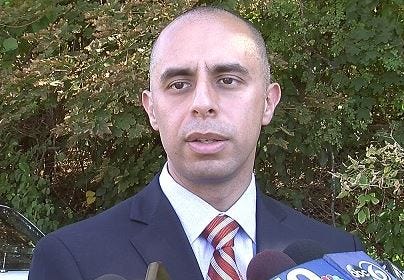 The Providence Fire Fighters Union President has apologized on behalf of the supporters who recently made comments on social media threatening Mayor Jorge Elorza.
Union President Paul Doughty tells ABC 6 News it was family members of firefighters who made the comments. He says the remarks were unnecessary and fueled by emotion.
"I've spoken to them and they can see how it can be misconstrued and they regret that it was taken that way. They meant no harm to the mayor verbally or otherwise," said Doughty.
The comments on the Facebook page of a Providence firefighters' group target Mayor Jorge Elorza and his family, even suggesting that his house be burned down.
The threats come after a months long battle over shift schedules between the city and the firefighters. Firefighters say they're being required to work more hours for less pay. The Mayor says he's trying to save the city millions.
"We're not trying to hurt the mayor. We have an issue with his ideas and we will continue to vigorously fight him on those ideas but we were not happy that it became personal," said Doughty.
The Mayor would not comment on Thursday. Though when the threats were first made earlier this week he did say, "I am determined to fix the overtime costs in the fire department and nothing's going to deter me from that."
Providence Police have been investigating since the threats were made. They would not comment if those involved in making the threats are going to face charges.
(C) WLNE/TV 2015