Unique Valentine's Day date ideas in the heart of Providence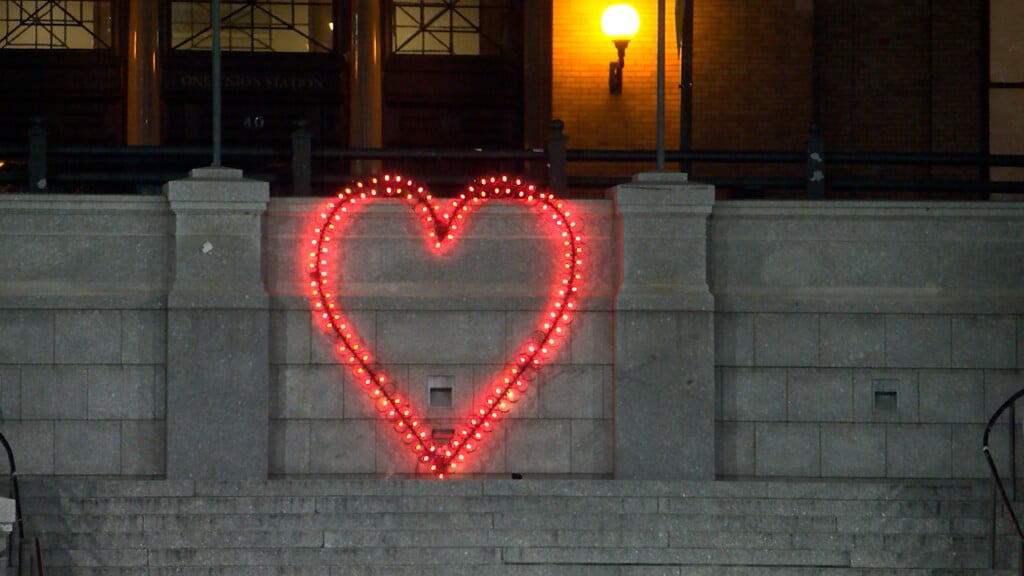 PROVIDENCE, R.I. (WLNE) — Looking for a fun, out of the box idea for Valentine's Day?
Brant Gawrys, general manager of the Providence Rink and BankNewport City Center, spoke with ABC 6 News about "City Love" Tuesday, Feb. 14 in downtown Providence.
The rink is offering two-for-one tickets for the Sweetheart Skate from 8pm until 10pm Tuesday. Skaters can take to the ice while love songs play through the speakers. There's even a giant heart, a perfect photo op and Insta worthy backdrop.
"City Love" is an ice-skating show featuring Olympian Ashley Wagner. The two, 30-minute shows will also showcase international, national and local skaters.
For more information on hours, ticket prices and other activities at The Providence Rink and BankNewport City Center, click here.
Gawrys said you can make an entire day or date night in downtown Providence. Before or after skating, you can take in StoryWalk at the Pedestrian Bridge.
Here's a look at Valentine's Day events at the rink:
10 a.m. to 8 p.m. — StoryWalk at the MVL Memorial Bridge
10 a.m. to 10 p.m. — Pal-entine's Day cards/heart photo pp
10 a.m. to 6 p.m. — Public ice skating and ice bumper cars
6:30 p.m. — "City Love" ice skating show (1st performance)
7:30 p.m. — "City Love" ice skating show (2nd performance)
8 p.m. to 10 p.m. — Sweetheart skate