Upcoming storm adds to COVID-19 concerns
Heavy rains and high winds could leave some without power for days.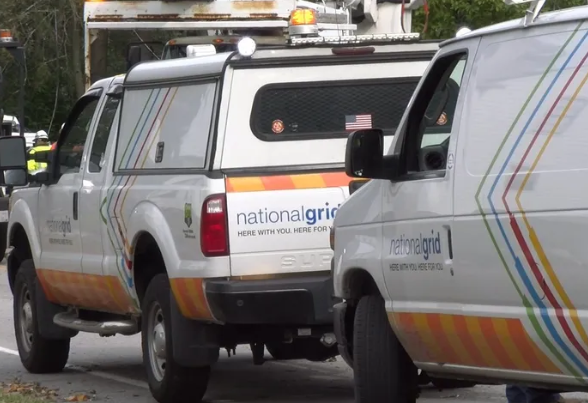 PROVIDENCE, R.I. (WLNE) — Just as people try to weather the storm of COVID-19, another type of storm is expected to bring high winds and heavy rains.
National Grid says it's planning for power outages, and could bring in additional resources if necessary.
"COVID-19 certainly has heightened the situation here," said National Grid Spokesman Ted Kresse. "More than ever, we're aware of the need to keep the lights on and the gas flowing."
Coastal areas like Westerly are expected to be hit hard.
Police Chief Shawn Lacey says they've already seen a 75% reduction in traffic on roads because of COVID-19, but he's hoping even more people stay home.
"Depending on when high tide is, we could get a surge, we could get flooding in the streets, so everyone's just better off staying off the road."
If the storm displaces residents, COVID-19 adds a layer to the response.
"We would activate the Senior Center shelter to put the displaced people in," Lacey said, "and then we'd have to set that shelter up to maintain social distancing, and all the proper procedures in terms of hand-washing, face masks, and so forth."
With many needing power to work or study from home officials recommend charging devices like cellphones and laptops ahead of time. And you may have to rely on that charge for a while.
"One of the challenges of this storm is it is supposed to last all day tomorrow," Kresse said. "And when you have gusts 40, 50 MPH, we're not going to be able to put our guys up in buckets. So the restoration may take some time to get underway until the winds subside a little bit."
Kresse says some National Grid customers could be without power for 72 hours.