Attleboro police officer allowed to go home with GPS device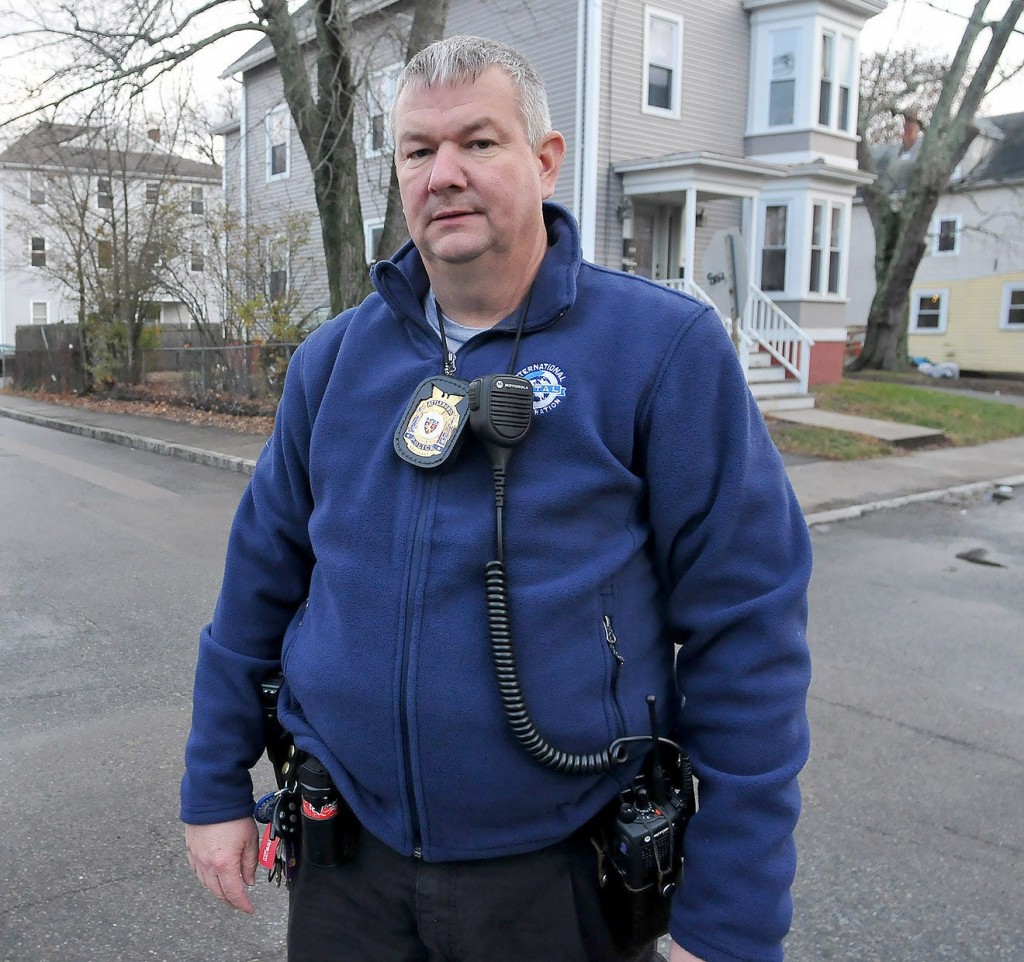 By: News Staff
Email: news@abc6.com
Twitter: @ABC6
PROVIDENCE, R.I. — An Attleboro police sergeant who faced child porn charges was a little camera shy outside of federal court Wednesday.
Sergeant Richard Woodhead had been in jail for nearly a week, but was released on bail Wednesday afternoon.
During Woodhead's bail hearing, his lawyers argued that despite the evidence, he is "not" a child predator.
From bizarre online searches to sexually explicit conversations about children, prosecutors did their best in court to keep Sergeant Richard Woodhead behind bars, but despite the allegations, a federal court judge let Woodhead go home.
Richard Woodhead ducked out of court after prosecutors detailed new information against him.
Assistant US Attorney Sandra Hebert says the 32-year-veteran sergeant with the Attleboro Police Department is a child predator and should remain locked up.
Hebert read the disturbing details in front of Woodhead's wife and son.
Among those details Woodhead discussed acts on an 8-year-old with an undercover agent even asking for a nude picture.
He also allegedly searched online for child molesters including one, Stephen Ferrante, who was arrested on similar charges in January.
Prosecutors say when Woodhead heard of Ferrant's arrest he deleted evidence of his own acts in an attempt to cover his tracks.
They say it was an attempt that failed.
Police raided his Attleboro home last week and in a secret compartment found a picture of a young girl in a bikini, a child's school picture, video of him huffing a substance, a bottle of an inhalant called jungle juice, and a disc containing a child pornography video.
Woodhead's defense claimed it was not a crime to talk about fantasy and that it was simply obscene speech.
They say he only made three calls with that undercover agent and then he cut off contact, and that there were no concrete plans made to meet up with a minor.
As for the jungle juice, the defense says there was no way to know when Woodhead last used it.
Woodhead's lawyer also mentioned his distinguished career with Attleboro police saying he is "eminently respected and revered."
The judge allowed Woodhead to go home under a long list of conditions including wearing a GPS monitor with home confinement, no internet access, and no contact with minors.
©WLNE-TV / ABC6 2017