UPDATE: Cigarettes caused fatal fire in Fall River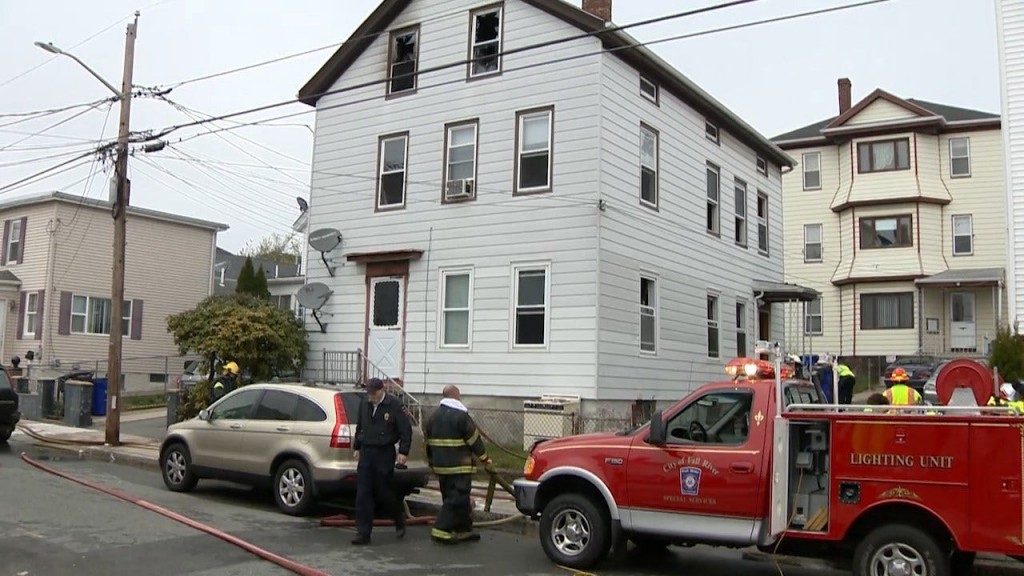 By Bianca Buono
@BBuonoABC6
State Fire Marshal Peter J. Ostroskey, Fall River Acting Fire Chief John D. Lynch, and Bristol District Attorney Thomas M. Quinn III announced the cause of the fatal fire in early May was the improper disposal of smoking materials.
The fire claimed the life of 61-year-old Emile Saucier. The call came in just before 6 a.m. Sunday May 8. Flames were shooting out of 212 Covel Street, a three-story home.
"A second alarm was struck for additional pieces to come in and the fire was quickly under control," said David Levesque, Acting Deputy Chief of the Fall River Fire Department.
But for the tenant on the top floor, it was too late. Firefighters pulled the man out of the burning home and rushed him to Charlton Memorial Hospital. He died before he got there. Officials say his death was likely caused by smoke inhalation.
"I feel bad because I've known him forever. He's a very nice guy. Never harmed anybody," said one of his neighbors.
The rest of the tenants made it out safely, but their home is now unlivable.
The fire started in the third floor apartment where the victim lived, in a reclining chair located in the kitchen. Saucier was known to be a heavy smoker who rolled his own cigarettes.
Investigators believe the fire smoldered for a long time before being discovered. Other tenants of the building first heard smoke alarms for a few minutes and found no smoke in the hall or basement. At 5:30 a.m. smoke alarms in the hallway went off, and the doorway of the third floor apartment was in flames. Damage to the building is estimated at $150,000.
"There's damage to the second and third floor, fire damage, and there's smoke and water damage to the first floor," said Levesque.
© WLNE-TV 2016