UPDATE: Crossing Guard Drawing DOT's Attention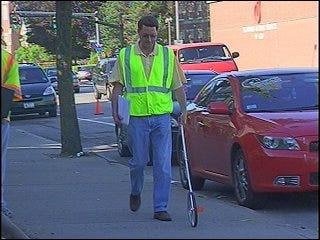 Last month, ABC6 brought you the story of a Providence crossing guard who was asking for help maintaining the safety of his intersection, at Elmwood and Princeton Avenues in Providence.
Henry Ozuna videotaped cars flying through his intersection, and not stopping for the kids crossing the street. He posted those clips to YouTube, and that's what caught our eye.
Now, Ozuna is working with the police to keep the area safe, and the RI Department of Transportation was out in the area Tuesday, to see if anything could be done to fix the problem.