UPDATE: Deputy connects with family behind heartbreaking note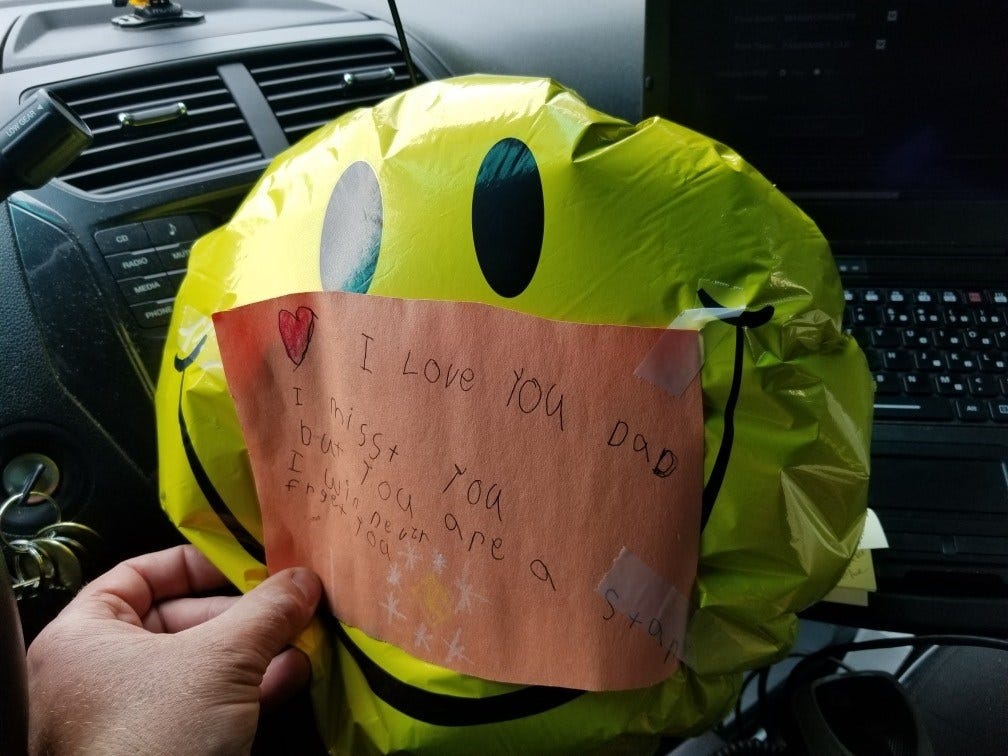 TAUNTON, M.A. – A Bristol County Sherriff's Office Deputy got an unexpected surprise on his shift Wednesday.
Deputy Nelson Brum was eating his lunch in his cruiser on Court Street when a yellow smiley faced balloon floated his way. Curious, he opened his cruisers door as the wind whisked the balloon inside.
Upon closer look, the balloon had a note taped to it. The hand written note wrote "I love you Dad. I miss you but you are a star. I will never forget you." Surrounding the loving words were a hand drawn heart and star.
"I got my heart broken" said Deputy Brum in a post on the Sheriff's Office Facebook.
Brum was able to speak with the child's family Thursday after the post went viral Wednesday.
The family told Brum that the balloon was released in a Taunton cemetery 12 months ago.
"It's not surprising to anyone at the BCSO that Deputy Brum would try to track down the family to see if he can help," the Bristol County Sheriff's office said on a Facebook post. "He has a reputation around the Sheriff's Office as someone who will give you the shirt off his back if you needed it."
WLNE-TV / ABC6 2019