UPDATE: Female pedestrian hit, killed by Peter Pan Bus in Kennedy Plaza identified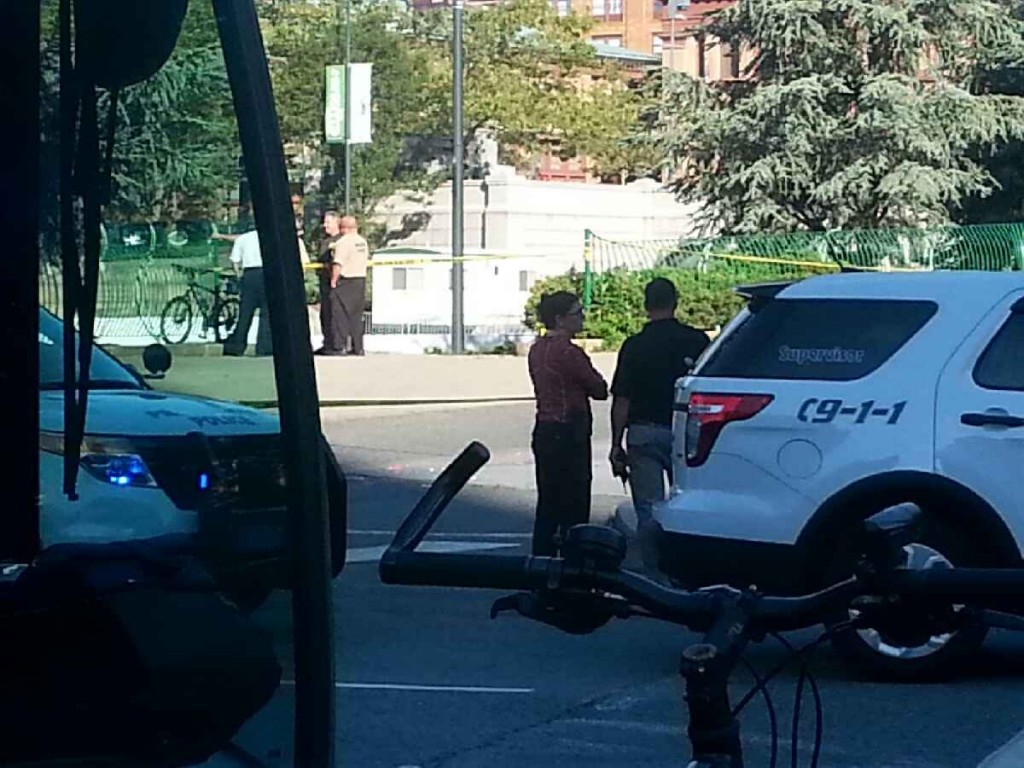 By Bianca Buono
bbuono@abc6.com
@BBuonoABC6
Providence Police are investigating after a pedestrian was hit and killed by a Peter Pan bus in Kennedy Plaza Wednesday morning. Police have identified the victim as 30-year-old Michelle Cagnon of Cumberland.
It was a chaotic scene in Kennedy Plaza just after 8 o'clock Wednesday morning. The Peter Pan bus hit and killed Cagnon while she was walking in a marked crosswalk and dragged her for at least 50 feet. Cagnon was walking east on Washington Street and the bus driver turned left and hit her.
Peter Pan officials say the bus driver is Matthew Reidy of Taunton and he's been with the company for just over a year.
"Good employee. Great driver. He's very, very shaken up about this whole thing so we're dealing with him as well. It's a tragic day on both ends for the driver and the victim," said Christopher Crean, the Vice President Safety & Security at Peter Pan Bus Lines.
Cagnon worked at Bank of America for nine years. The company sent the following statement after her death:
"We are deeply saddened to hear about Michelle's passing. Our thoughts and prayers are with her family and friends at this difficult time."
Police are now in the process of reviewing area surveillance video as they try to piece together exactly what happened. Witnesses say speed may have been a factor.
"We're looking at all those cameras to reconstruct what happened leading up to this crash," said Providence Public Safety Commissioner Steven Pare.
Crean says Providence Police have done drug and alcohol tests with the driver Matthew Reidy. The results haven't been made public yet.
© WLNE-TV 2016