UPDATE: Grand Jury finds officer-involved shooting justified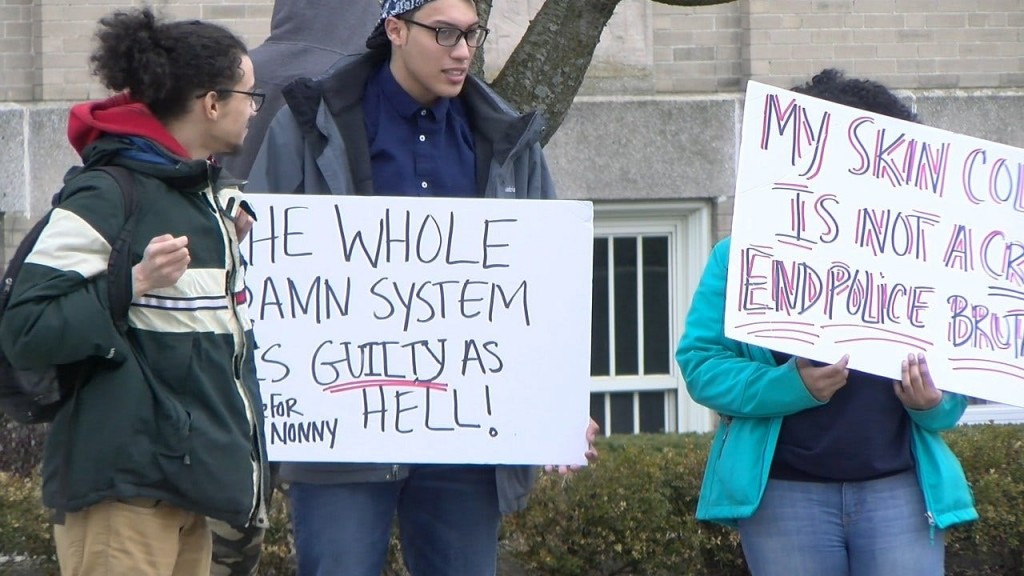 By Bianca Buono
@BBuonoABC6
UPDATE: On Monday, May 9, the Providence County Grand Jury completed its investigation into the circumstances surrounding the shooting of Dominique Silva by Pawtucket Police Officer Julianne Borsari. The Grand Jury determined the actions by Officer Borsari were lawful and legally justified.
Family and friends of 24-year-old Pawtucket native Dominique Silva, the man killed in an officer-involved shooting on March 24th.
"You never think it's going to happen to you until actually it does hit home and it's very, it breaks my heart actually," said Zé Desousa, Silva's uncle.
Silva's uncle joined several others in a peaceful protest. They're frustrated with how the city and Pawtucket Police have handled the case.
"It seems that we don't matter. We don't matter. It's like it seems like Dominique wasn't a human being," said Silva's Aunt Joquebede Sanca.
On Friday, Pawtucket Police said an attempted robbery that was drug related is what started the foot chase between Silva and Pawtucket Police Officer Julianne Borsari. They also say Silva pointed a fake gun at her twice before she fired at him.
Officer Borsari is now on paid leave, but protesters are demanding that she never be allowed to return.
"This police officer that disrespected this young man and this community can never be a police officer again," said organizer Justin Fernandes.
They're also demanding a response from Pawtucket Mayor Donald Grebien, who they say has remained quiet.
"We still haven't heard anything from the mayor's office or the mayor," Fernandes said.
In a phone conversation, Mayor Grebien told ABC6 Saturday that he can't imagine what the family is going through and was giving them time to heal before contacting them personally. He says he reached out to others in the community hoping the message would spread their way. He plans to reach out to Silva's family sometime next week.
Pawtucket Police's investigation is believed to be complete, but they still aren't saying how many shots were fired by Officer Borsari or where Silva was hit. Borsari's fate is now in the hands of the Attorney General's office and will be presented to a grand jury.
© WLNE-TV / ABC6 2016