UPDATE: House passes $9.2 billion State budget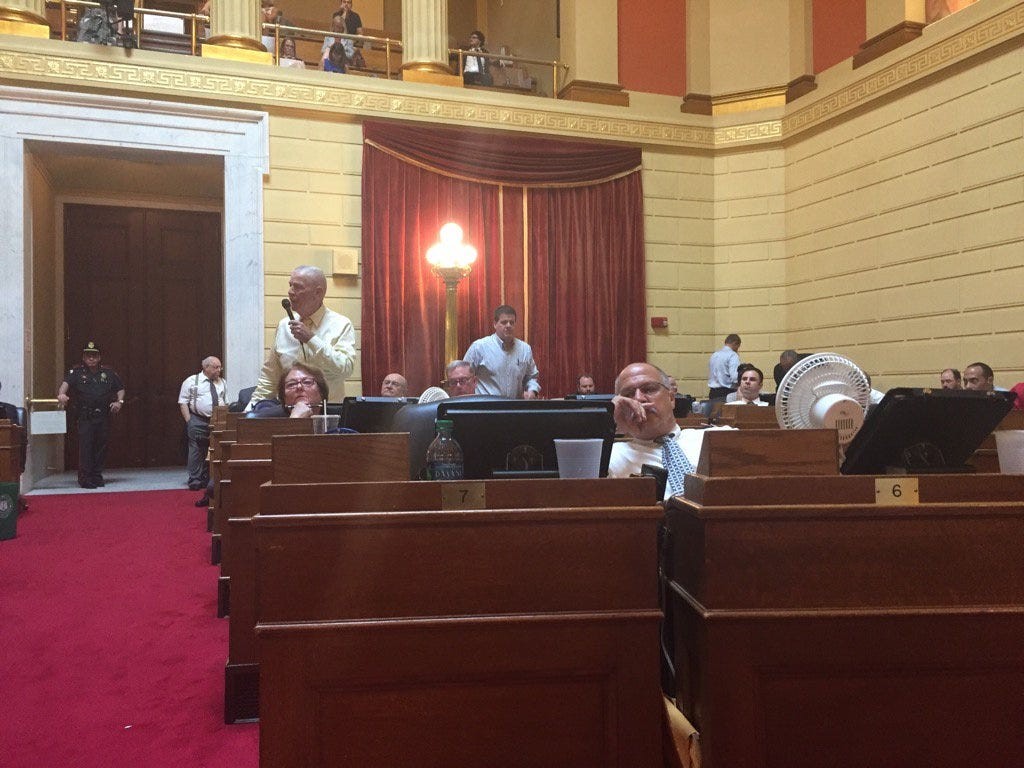 By: Samantha Fenlon
Email: sfenlon@abc6.com
Twitter: @SfenlonABC6
PROVIDENCE, R.I. (WLNE) — The Rhode Island House passed a $9.2 billion budget in a 64 to 11 vote Thursday night.
The vote came after roughly five hours of debate.
The House passed budget includes a plan to phase out the state's car tax and offers free two year college tuition at CCRI to in-state graduates.
"We all have to compromise to get a budget passed I'm very proud of the balance that we struck," said House Speaker Nick Mattiello.
Mattiello's plan is to phase out the car tax over the next 6 years. The article on the proposal which comes with a $26 million price tag in this year's budget passed unanimously.
"It was a priority to me because I want to folks out there to know that we are serious and we are going to get it done," said Mattielo. "Anyone can promise to do it in the future but when you do it in year when you're down by $130 million dollars and you get it done is there anyone that doubts that we will actually do the full repeal."
The night was not without debate especially when it came to the cut down version of the Governor's free college tuition plan.
"This is not going to solve the problem whatever merits it may have. This whole free college concept is a terrible idea and the wrong way to approach this," said Republican Brain Newberry on the House floor during debate.
The House passed plan enables Rhode Islanders to get two free years at CCRI with some restrictions including a minimum GPA.
Other hot button issues of the night included the debate over raising the minimum wage to $10.10 an hour.
"No one who works full time should live in poverty no ones family who works full time should live in poverty," said Represenative Aaron Regunberg during the debate on the floor.
"To me it's a symptom of an economy that is bad and continues to struggle," said Minority Leader Patricia Morgan.
Morgan told ABC 6 after the budget passed she is disappointed.
"It's not a very good budget. It actually, actually, is a budget that has deficit spending in it a lot of it is funded with one time revenue the scoops which is our sewer bills our electric bills and gas bills," said Morgan.
The budget will now head to the Senate Finance Committee next Tuesday.
The Governor's Office releasing this statement on the House budget passage:
"In January, Governor Raimondo introduced a jobs budget that invested in job training, education and middle class relief. She thanks Speaker Mattiello and the entire House for their hard work to pass a budget that protects our priorities that have cut Rhode Island's unemployment rate from the highest in the nation to a rate that is lower than Massachusetts's, helped created 13,000 new jobs and given businesses a reason to take a fresh look at Rhode Island. This budget sets our state on a path to be the fourth state in America to offer tuition-free community college for every high school graduate."
©WLNE-TV / ABC6 2017