UPDATE: Local Police Recover Stolen Car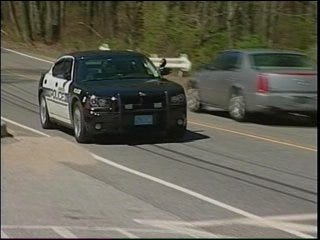 A car stolen during a home break-in, in Barrington last week is recovered after a high speed chase in Seekonk.
Police tell ABC6 News that the incident ended with the driver plowing the car into a home at the corner of Luther, and County Streets in Seekonk, MA.
Last week, we heard from the Johnston Family, whose home was burglarized as they slept. During that break-in their Nissan Versa was stolen.
The suspect will be questioned in other break-ins in the Scituate and Barrington areas.