UPDATE: Mansfield man killed in hit-and-run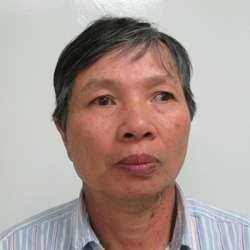 By: Melissa Randall
A Mansfield man was killed Sunday night when he was struck by a box truck near the intersection of Hope St and Pratt St. It happened just after 9:30 PM. After hitting the man the driver, who police say was under the influence of alcohol, took off.
A short time later the vehicle was spotted by firefighters traveling the wrong way down North Main St. The 2004 Ford F350 dump truck was eventually stopped at Thomas St. at North Main St. Police say it was being driven the wrong way down a one way. Police say there was damage on the hood and driver side light fixture.
The victim, 44-year-old James Walker, was transported to Sturdy Memorial Hospital and died as a result of his injuries.
Hung Manh Ho, 57, of Framingham, Mass. was arrested and charged with leaving the scene of an accident after causing death and Motor Vehicle Homicide OUI Liquor.
Ho was arraigned in Attleboro District Court Monday and bail was set at $25,000.
© WLNE-TV 2014
Follow me on Twitter @MelissaARandall