UPDATE: Many without power in New Bedford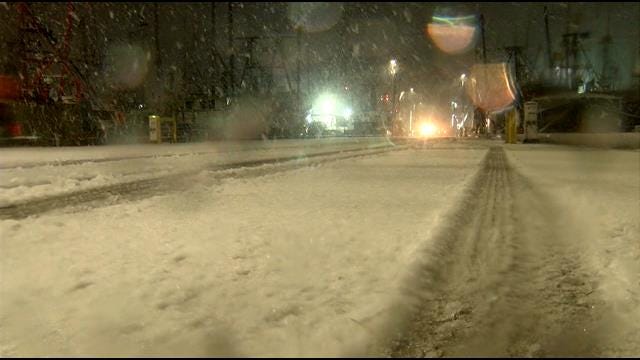 NEW BEDFORD, M.A. (WLNE) — As Tuesday's storm continues to make its way into the region many parts of New Bedford are without power.
Peak wind gusts in the city were recorded earlier in the day at 60 mph.
Government offices in the city are closed for the day as are most local businesses. Residents are being encouraged to stay off of the roads as plows try to clear away snow.
"I'm so done with winter, so done. I want the spring to come. Hopefully this is like the last big punch in the face from winter before spring comes," said Craig McGregor.
Earlier in the day when the snow was coming down hard, our ABC 6 News crew caught up with a man trying to shovel away snow.
"The wind! Really. Because I start sliding and I can't even finish what I started until the wind is over. Every time I come out here, I shovel it. And by the time I'm done it's covered again," said Alan Gomes.
© WLNE 2018