UPDATE: Officer justified in shooting pit bulls who attacked him and another man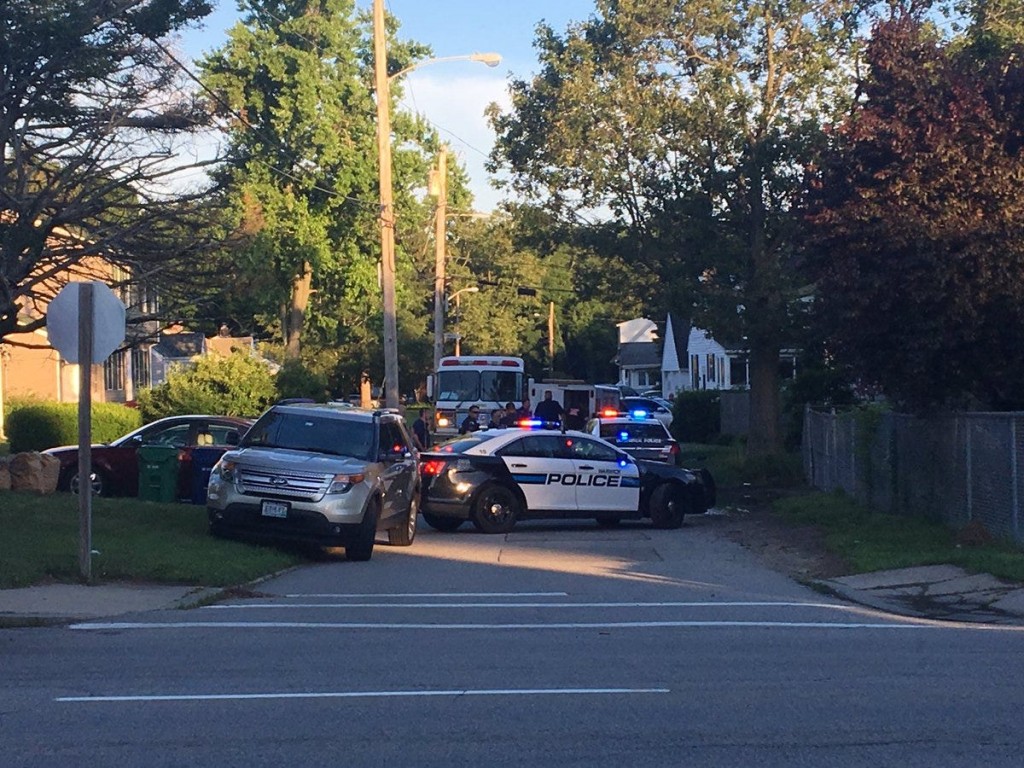 By: News Staff
Email: news@abc6.com
Twitter: @ABC6
WARWICK, R.I. (WLNE) — Two pit bulls were shot and killed after attacking a man while he was walking his dog early Tuesday evening.
Warwick Police say officers responded to Titus Lane after a distress call came in around 6:00 p.m. reporting there was a pit-bull fighting and that dogs were attacking a male and another dog in the road.
It is believed that while 57-year-old Robert Joyal, who lives just around the corner from the scene, was walking his dog, the first pit-bull escaped from the fenced in yard, and proceeded to attack the victim. The second pit-bull quickly followed.
The responding officer approached with his taser drawn to find Joyal on the ground and two pitbulls attacking his dog. One pit bull got aggressive towards the officer, who then attempted to tase it, but it didn't work. The other pit bull then turned on him, and he shot it. The officer went to help Joyal, but the second pit bull attacked him, so he tried to fight it off but that didn't work. Again, he fired.
Joyal was transported to Rhode Island Hospital to get treated for those dog bites, and his dog was transported to a local animal hospital.
The officer was uninjured in the attack.
Police say the officer did act in a manner that was both 'lawful and necessary'.
The investigation is ongoing at this time and anyone who witnessed the attack is asked to contact 401-468-4200.
©WLNE-TV / ABC6 2017