UPDATE: Police say Central Falls double murder was targeted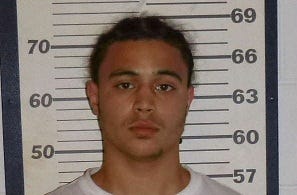 By: Melissa Toupin
Police now say the teenager charged with murdering two men in Central Falls knew his victims. Investigators say Pedro Lopez, 19, targeted the men who were left rotting in a Sylvian Street apartment.
Police were called to the home mealier this month after neighbor reported a foul smell. The bodies of Malcolm Townes and Nathan Lewis were found inside. Police say Lopez killed them with 'sharp force', something consistent with a knife.
Officials are not commenting on any possible motive. They are looking into wether any one else was involved in the killings.
(C) WLNE-TV 2013