UPDATE: State Police ID victims of fatal North Smithfield rollover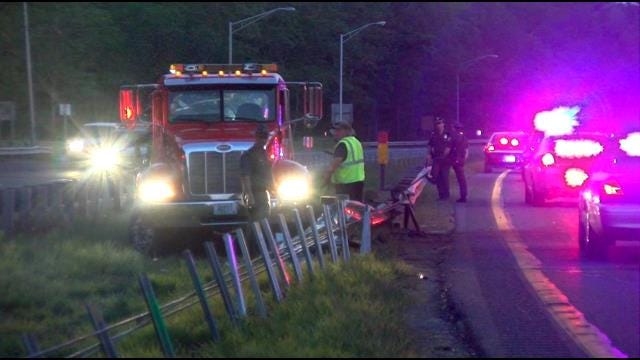 By Alana Cerrone
@Alana_Cerrone
NORTH SMITHFIELD, R.I. (WLNE) — Rhode Island State Police have released the names of two of the victims thrown from their vehicle after a rollover crash in North Smithfield early Tuesday morning.
Karissa Harrison, 24, of Johnston, and Henry Feliz, 30, of Providence, were pronounced dead at the scene. One victim remains in critical condition at Rhode Island Hospital; their identity has not been released at this time.
State Police officials say the crash happened around 2:15 a.m. Tuesday morning on Route 146 near Pound Hill Road.
The car hit the guardrail, flipped, and landed in the grassy median between northbound and southbound lanes of the highway. They're still investigating how the crash happened.
Crews were seen picking up parts of the car that were scattered across the median.
The scene was cleared just before 5:00 a.m.
© WLNE-TV 2017