UPDATE: Taunton assistant hockey coach accused of attacking referee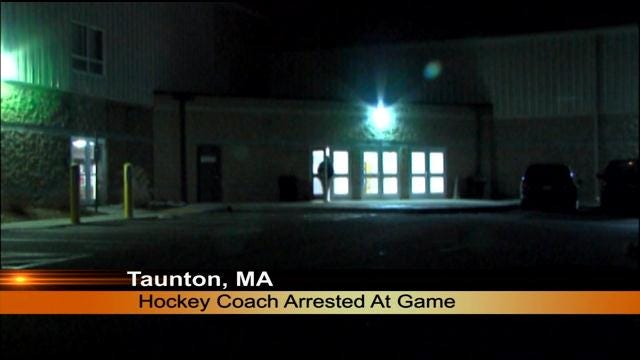 By News Staff
A Taunton assistant hockey coach has been ordered to stay away from all youth sporting events and have no contact with the referee he allegedly assaulted after a game Wednesday night.
According to Norfolk District Attorney Michael W. Morrissey, 46-year-old William C. Kenney III of Taunton pled not guilty to assault and battery and disorderly conduct Thursday after being accused of getting into an altercation with a referee.
According to police, the incident took place at the Foxboro Sports Center after a hockey game between Taunton High School and King Philip High School.
A Foxboro Police Lieutenant who was working a detail at the game arrested Kenney after the alleged altercation. Taunton had just lost the game to King Philip.
Police say the referee had visible injury but declined to be treated.
Kenney was released on personal recognizance with the aforementioned orders, and will appear back in court in March. Kenney also resigned Thursday morning.
Taunton Schools Superintendent Dr. Julie Hackett said yesterday, "We are in the process of investigating an alleged incident that was reported to us this evening concerning an altercation involving an assistant hockey coach."
(C) WLNE/TV 2015