Updates released on reopening of state beaches, parks, campgrounds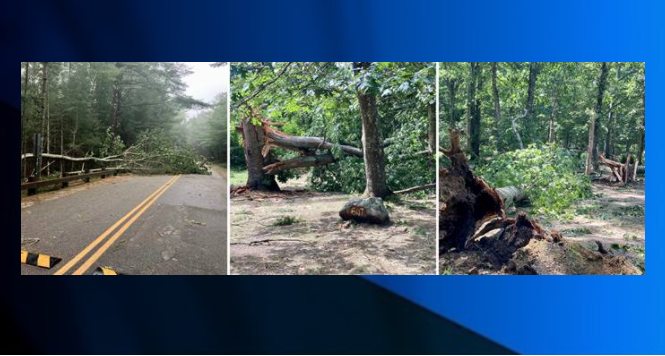 PROVIDENCE, R.I. (WLNE) – The Department of Environmental Management released updates Monday on the reopening of state natural assets, including beaches and parks.
State beaches will be closed today as crews clean and smooth out sand. Most are planned to reopen Tuesday, except East Matunuck State Beach in South Kingstown and the Charlestown Beachway, which are both without power.
When beaches reopen, DEM will fly the purple flag indicating dangerous marine life. The DEM says employees found several Portuguese Men o' War on state beaches Monday.
One state park is currently closed, Beavertail in Jamestown, due to high surf. All the other parks are open, but are in the process of being assessed and cleaned.
All state campgrounds are currently closed as staff are assessing storm damage. The DEM says they expect George Washington Campground, Fishermen's Memorial Campground, and Charlestown Beachway on Wednesday, August 25. Additionally, due to "extensive tree damage," the Burlingame State Campground is not expected to reopen before Thursday, August 26. East Beach Campground is also closed until Thursday.
The Division of Fish & Wildlife's Great Swamp Field Office, E-Hun-Tee Education Office and Great Swamp Shooting Range are currently closed.