URI Baseball Falls To Davidson Sunday, 6-1, As Wildcats Complete Weekend Sweep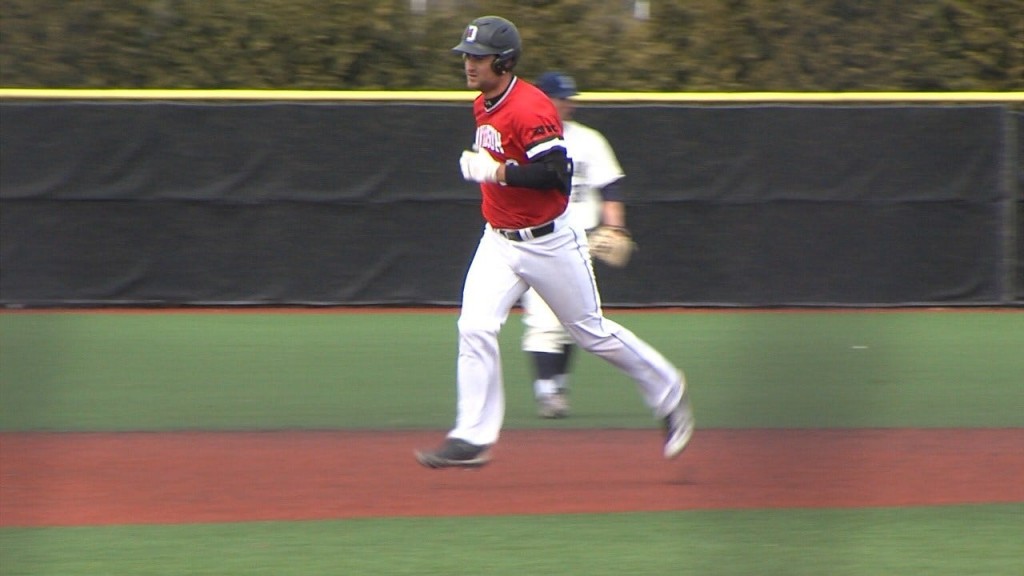 University of Rhode Island Press Release
Rhode Island Lineup
Foley (LF), Cavaliere (C), Powell (CF), Coutts (DH), McManus (1B), Heiss (2B), Hill (3B), Mircovich (LF), Daller (SS), Jangols (P)
Davidson Lineup
Mardiney (RF), Centracchio (1B), Acosta (2B), Jones (C), Coleman (3B), Born (CF), Bazin (SS), Imwalle (LF), Lebek (DH), Hudson (P)
How it Happened
Rhode Island's offensive struggles continued on Sunday as the Rams (6-21, 0-6 A-10) fell to Davidson, 6-1, in the series finale between the two teams.
Davidson (18-9, 4-2 Atlantic 10) steadily built its lead, scoring single runs in the third and fourth innings before putting three on the board in the top of the fifth. A seventh-inning solo shot by Ward Coleman made it 6-0 Wildcats before Rhode Island scored its lone run in the bottom of the frame. There, Mike Foley singled to drive in Max Mircovich.
The loss was the fourth in a row for the Rams, who have stranded 39 base runners during that span.
Inside the Box Score
Sophomore Vitaly Jangols was charged with the loss, allowing two runs on three hits over a 3.1-inning start. He struck out two, and issued no walks.
Redshirt senior Taso Stathopoulos got the Rams out of a bases-loaded jam in the fourth inning, but exited the game after an inning of work. He was responsible for Davidson's third, fourth and fifth runs of the game.
Redshirt senior Tyler Barss fanned four over 2.2 innings of work, allowing one run on one hit and a pair of walks.
Senior Nick Johnson provided 2.0 scoreless innings of relief, allowing just one hit and one walk while striking out three batters.
Senior Mike Foley and sophomore Greg Cavaliere each had a pair of hits in the leadoff and No. 2 spots, respectively. Foley drove in the lone run of the game for the Rams, while Cavaliere recorded his team-leading 11th stolen base of the season.
Rhody's three hitter, senior Jordan Powell, singled to extend his hitting streak to six games.
Freshman cleanup hitter Jackson Coutts singled and walked twice, upping his on-base percentage to .389. He has now reached base in each of his last 12 games played.
Rhode Island's 5-9 hitters combined to go 0-for-18 on the afternoon.
Up Next
The Rams remain at home for a pair of midweek games against UMass Lowell on Tuesday and in-state rival Bryant Wednesday. First pitch on both days is set for 3:30 p.m.