URI College of Pharmacy produces hand sanitizer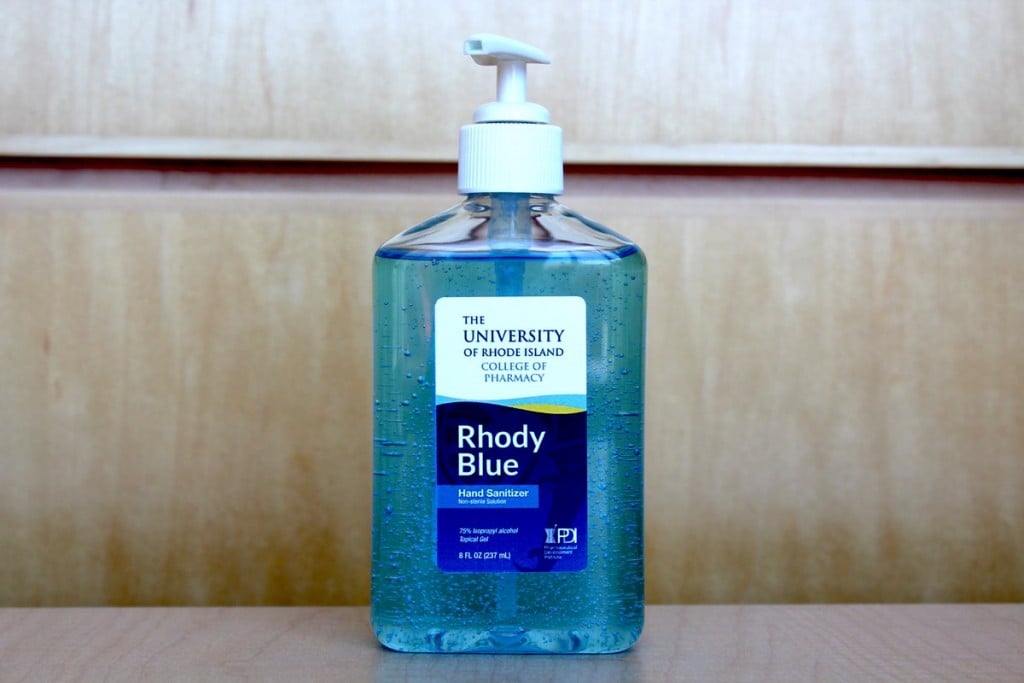 KINGSTON, R.I. (WLNE) – University of Rhode Island Pharmaceutical Development Institute has  begun producing its own line of hand sanitizer.
Production is taking place in the labs in the College of Pharmacy. All in an aim to fill local shortages, meet growing demand and aid in helping to slow the spread of COVID-19.
Scientists that are part of the institute are producing Rhody Blue and Rhody Clear hand sanitizer. The sanitizer contains 75 percent isopropyl alcohol.
The Institute has been certified through the Rhode Island Department of Health to produce the sanitizer as the coronavirus cases continue to rise, leading to empty shelves in many stores.
The homemade sanitizer is being produced and bottled in labs right on URI's Kingston campus.
"Like all health care professionals, we're deeply concerned about the virus and want to do everything we can to help slow it's spread," Pharmacy Dean Paul Larrat said. "We have the expertise and the labs here in the College to properly produce hand sanitizer to FDA (U.S. Food and Drug Administration) standards, so this is one small way we can help with the monumental, ongoing response to this pandemic."
The PDI staff is being applauded for their hard work in and taking an active role in the local response to the COVID-19 outbreak.
"A demand for hand sanitizer was expressed from the University and from some of our external partners, so we put an emergency response team together to help meet the need," Curtin-Miller said. "Staff members have selflessly volunteered to be part of the response effort to the virus, led by Saleh Allababidi, our senior development scientist and a faculty member with the College."
Other than frequent hand washing, the use of hand saniztizer is among the best strategies to help prevent person-to-person transmission of COVID-19.