URI Fans Cheer On Rams at Watch Party in Warwick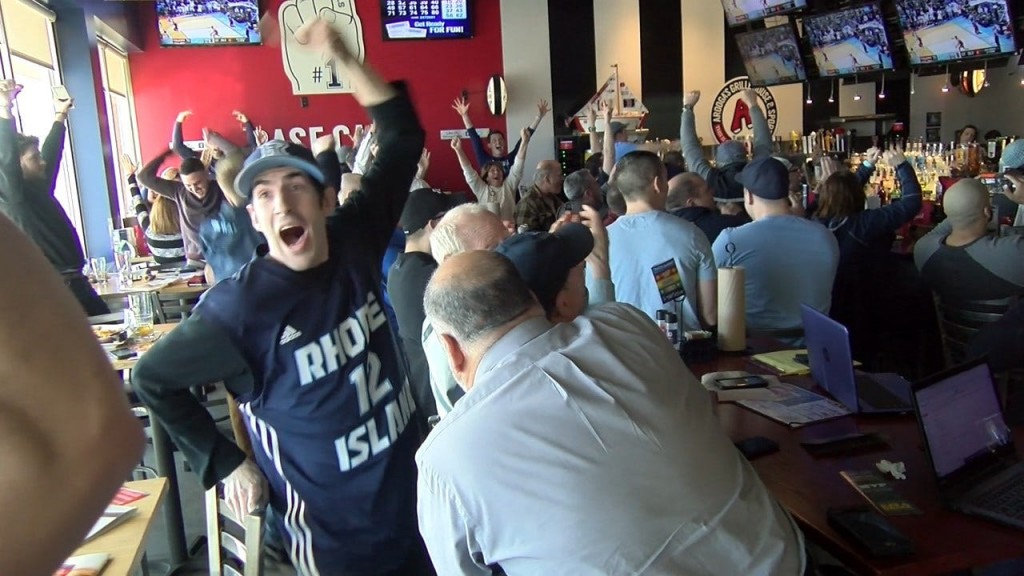 By: Tim Studebaker
Facebook: @TStudebakerABC6
Twitter: @TStudebakerABC6
Email: tstudebaker@abc6.com
WARWICK, R.I. – It was standing room only at Arooga's in Warwick as the URI Rams battled the Oklahoma Sooners Thursday afternoon, kicking off March Madness. URI fans we spoke with showed plenty of confidence before the game.
James Murray says, "They're gonna stop Trae Young, and they're gonna win by 40."
Brian Corvese says, "They're winning. 100% they're winning."
Jeff Houle says, "I think Trae Young for Oklahoma is overrated, so I'm hoping they can contain him today. And I'm definitely confident."
Young played well, and the Sooners took the Rams into overtime.
Many of the folks we caught up with took the day off, with others stopped by with their grandkids to support the local teams.
Keith Bagley says, "Truthfully, we're PC fans. We're a PC family. But, if Rhode Island's not playing PC, we're a Rhode Island family too."
We even caught up with a few former URI basketball players.
Former URI Forward ('97) Ibn-Hashim Bakari says, "We all try to get together and support the university and what it's doing, and also the basketball program."
Former URI Forward ('94) Kyle Ivey-Jones says, "I'm very proud of this year's team. They've accomplished a lot of great things."
The chants grew louder in the second half. And as the game went into overtime, every basket was a reason to celebrate. When the game was officially in the bag, all the confidence from before the game was still going strong.
Jeff Houle says, "Go Rams baby! Go rams!"
Lauren Houle says, "We definitely want Iona to beat Duke. That's what I'm hoping for."
Brian Corvese says, "Bring on Duke baby! Bring on Duke! That's all I have to say about that, but it was a great game! Great game!"
James Murray says, "Yeah it was a tough earned win, but you know what, we're going to beat Duke by about 45, so I'm not too worried about it."
Other Rhody fans are certainly hoping he's right.
©WLNE-TV / ABC6 2018