URI Football Falls In Conference Opener At Albany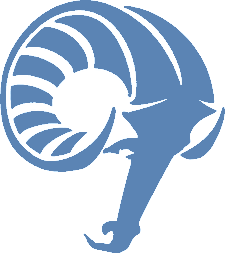 University of Rhode Island Press Release
How it Happened
Rhode Island (0-2, 0-1 CAA Football) found the end zone with 5:02 remaining, while Albany's D.J. Crook threw for two touchdown passes and ran for another as the Great Danes dropped the Rams 35-7 in the CAA Football opener for both teams on Saturday.
After stopping Rhode Island's opening drive, Albany (1-1, 1-0 CAA Football) put together a 13-play, 82-yard touchdown drive on its first possession. Crook ran it in from 7 yards out for the first score of the game.
On the ensuing kickoff, a squib kick short-hopped a Rhode Island player and the Great Danes recovered at the Rams 33. Eight plays later, Crook hit Josh Gontarek with an 8-yard touchdown pass to help push the Albany lead to 14-0.
Albany led 28-0 before Rhode Island's Paul Mroz hit Khayri Denny with a 21-yard touchdown pass for the team's first points of the season.
Inside the Box Score
Senior safety Tim Wienclaw had a team-high 12 tackles, including two for loss and his second career interception, which came in the third quarter.
Sophomore Harold Cooper averaged 4.1 yards per carry, gaining 66 yards on 16 attempts.
Freshman receiver Khayri Denny again led Rhode Island in receiving, finishing with 79 yards and a touchdown on four receptions.
Redshirt sophomore Nathan Holmes had the first four receptions of his career, totaling 25 yards.
Junior linebacker Adam Parker had four tackles, including two tackles for loss. He now has five tackles for loss through the first two games of the season.
Freshmen Ahkema Evans and Nas Jones combined for 13 tackles in the Rhode Island secondary.
Senior linebacker Connor Caponegro had six tackles.
Sophomore Jose Duncan was chosen as the team's pregame anchor bearer. Senior Myles Holmes was tabbed as a game captain.
Redshirt freshman T.J. Hayduk made his collegiate debut, appearing on special teams.
The game was delayed for 16 minutes in the third quarter due to a power outage that knocked the lights out at Bob Ford Field.
The attendance for the game was 6081.
Stat of the Day
-5 – Rhode Island was -5 in the turnover battle. Through two games, Rhode Island is -8 in turnovers.
What's Next
Rhode Island heads home for its 2015 home opener when it hosts Harvard for the first time on the gridiron Saturday, Sept. 19 at 1 p.m. The game will be "Salute to Service Day."
Military, fire, police and EMT personnel will receive one free ticket plus $5 for any additional family members.