URI Men's Basketball Releases 2017-2018 Schedule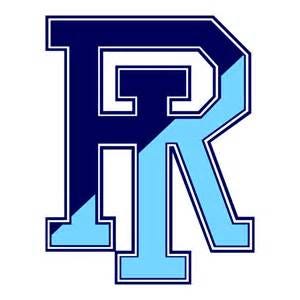 University of Rhode Island Press Release
KINGSTON, R.I. — Rhode Island has released its 2017-18 men's basketball schedule, highlighted by 11 dynamic non-conference games, an appearance in the NIT Season Tipoff, and an always challenging Atlantic 10 slate.
The 2017-18 Non-Conference:
Nine of Rhody's 11 non-conference opponents appeared in the 2017 postseason, including six teams that advanced to the field of 68 in the NCAA Tournament. Seven of the 11 non-conference games will be played at the Thomas M. Ryan Center.
The Rams open the regular season at the Thomas M. Ryan Center, playing the first game of the NIT Season Tipoff against Big South favorite UNC Asheville. The Bulldogs – under head coach Nick McDevitt – are coming off a 23-win season and the Big South regular season title. Ahmad Thomas (18.0 ppg/6.6 rpg) led the squad in scoring and rebounding a year ago.
URI travels to Nevada on Monday, Nov. 13 in the start of a series between the defending Atlantic 10 and Mountain West Champions. The Wolfpack won 28 games last year – including 14 in MWC play – en route to advancing to the NCAA Tournament. Head coach Eric Musselman's roster returns leading scorer (15.0) and rebounder (9.2) Jordan Caroline and features several new faces via transfer.
Rhody returns home to host Holy Cross on Sunday, Nov. 19. The Crusaders – the 2016 Patriot League Champions – won 15 games a season ago, including a 9-9 mark in the Patriot League. It marks the second game of a three-year series versus the Worcester, Mass. institution.
On Nov. 23-24, Rhode Island returns to the Barclays Center for two high-level games in Brooklyn as part of the NIT Season Tipoff. The Rams play Seton Hall on Thanksgiving evening, tipping off at 6 p.m. on ESPNU. Head coach Kevin Willard returns close to 90% of his scoring and rebounding, led by a pair of All-Big East honorees in Khadeen Carrington (17.1 ppg) and Angel Delgado (15.2 ppg,13.1 rpg).
On Friday, URI could face either Vanderbilt or Virginia. The Commodores earned a spot in the field of 68 a season ago after posting 19 wins in head coach Bryce Drew's first season at the helm. Matthew Fisher-Davis (13.3 ppg) and Jeff Roberson (7.0 rpg) return for Vandy, which posted the nation's top strength of schedule mark in 2016-17. Virginia is one of the top programs in the ACC, posting an average RPI of nine over the last three seasons. The Cavaliers won 22 games last year and return better than 80% of its scoring and rebounding for head coach Tony Bennett. Both games will air on the ESPN family of networks.
Rhody closes out the month of November with its most common opponent – Brown. The Rams and Bears, under head coach Mike Martin, will face off on the hardwood for the 159th time in the history of the two programs. A season ago, Rhody battled Brown for 40 minutes at the Ryan Center before pulling out a 79-72 victory.
The annual matchup against Providence will be played on Dec. 2 in Kingston. The Rams are looking to snap a six-game slide vs. the Friars. Three of the last four meetings between the two long-time rivals were decided by one possession. Providence returns all five starters from a team that won 20 games and advanced to the NCAA Tournament in 2016-17. The game will air live on CBS Sports Network.
Rhody plays its second true road game of the 2017-18 slate on Dec. 6 when it begins a two-year series with Alabama. The Rams will visit Tuscaloosa for the first time, taking on a Crimson Tide team expected to compete at the top of the SEC. Head coach Avery Johnson returns leading scorer (12.0) and rebounder (5.7) Braxton Key along with one of the nation's top newcomers in Collin Sexton.
The Rams close out the non-conference slate with three teams expected to win their respective leagues. URI hosts the College of Charleston on Dec 16 in the first game of a two-year series. Head coach Earl Grant's Cougars won 25 games, including 14 in CAA play, before losing to UNC Asheville in the conference championship game.
Iona visits the Ryan Center on Dec. 21 for the third time in four seasons. The Gaels won the MAAC title and were on the same side of the bracket in Sacramento this past March. Head coach Tim Cluess has guided the New Rochelle, N.Y. school to three NCAA Tournament appearances in the last five seasons.
Rhody and Florida Gulf Coast will begin a two-game series on Dec. 27 at the Thomas M. Ryan Center. The Eagles captured the Atlantic Sun title after a 26-win season. Brandon Goodwin returns for FGCU as the team's top scorer and rebounder (18.5 ppg/4.5 rpg) from a season ago. After a season off, URI will return the game to Ft. Myers during the 2019-20 season. The game will air live on ESPNU.
Rhode Island has the ability to add an additional non-conference game. A decision on that final contest will be made shortly.
Non-Conference Schedule Notes
Composite 2016-17 overall record of opponents: 253-139 (.645)
Opponent's Average 2016-17 RPI: 88.6
Opponent's Average 2016-17 KenPom Rating: 94.0
Opponents among the top 50 RPI in 2016-17: 2
Opponents among the top 100 RPI in 2016-17: 6
Opponents among the top 150 RPI in 2016-17: 10
Opponents among the top 50 KenPom in 2016-17: 4
Opponents among the top 100 KenPom in 2016-17: 10
Opponents among the top 150 KenPom in 2016-17: 13
Postseason Teams: 9
NCAA (6 – Nevada, Seton Hall, Virginia, Vanderbilt, Providence, Iona, Florida Gulf Coast); NIT (2 – Alabama, College of Charleston); CIT (1 – UNC Asheville)
Non-Conference Opponents That Advanced to Conference Championship Game:
Nevada (won, 79-71, over Colorado State – Mountain West); CofC (lost, 78-69, to UNC Wilmington – CAA); Iona (won, 87-86, over Siena – MAAC); Florida Gulf Coast (won, 77-61, over North Florida – Atlantic Sun)
Opponents with 20 or more wins in 2016-17: 8
Opponents with 25 or more wins in 2016-17: 3
Opponents returning 60% or more of scoring: 8
Opponents returning 60% or more of rebounding: 10
Opponents returning 60% or more of assists: 10
The 2017-18 Atlantic 10 Slate and Television:
Thirteen of Rhode Island's 18 Atlantic 10 contests during the 2017-18 season will air on national television, it was announced today by the league as part of its comprehensive schedule release. Overall, 17 of the 29 regular season contests so far have been programmed by ESPN, CBS Sports Network, or NBC Sports Network, as of today's release date.
Rhode Island will have a solid presence on the ESPN networks in 2017-18, including four Friday night games as part of the league's partnership with the Worldwide Leader in Sports. The first Friday night A-10 matchup will feature a rematch of the 2017 Atlantic 10 title game, as Rhody heads to VCU on Feb. 2. Other Friday Night Showcases include two home matchups against Davidson on Feb. 9 and Dayton on Feb. 23. ESPN2 will air the Feb. 16 game at St. Bonaventure. Both games at the Barclays Center for the NIT Season Tipoff on Nov. 23-24 – as well as the Dec. 27 game against FGCU will air on an ESPN network.
The CBS Sports Network will air eight of URI's matchups, including seven in Atlantic 10 play. The Dec. 2 home game versus Providence will air on CBSSN in addition to seven A-10 contests: Jan. 9 at Saint Louis; Jan. 20 at Dayton; Jan. 30 at Massachusetts; Feb. 13 vs. Richmond; Feb. 20 at La Salle; Feb. 27 vs. Saint Joseph's; March 2 at Davidson. CBS Sports Network will also produce four A-10 dedicated episodes of its popular college basketball show, Inside College Basketball, branded A-10 Tip-Off, which will air prior to selected conference games.
The Rams will play Duquesne at home on Jan. 27 in the lone game on the NBC Sports Network.
CBS Sports, CBS Sports Network, and NBCSN will combine to air 11 games of the 2018 Atlantic 10 Men's Basketball Championship, held March 7-11 at the Capital One Arena in Washington, D.C. CBS Sports will broadcast the March 11 final on network television for the ninth straight year as part of Selection Sunday coverage.
Further local and national clearances will be announced at a later date.