URI Men's Basketball Releases 2018-2019 Atlantic 10 Conference Schedule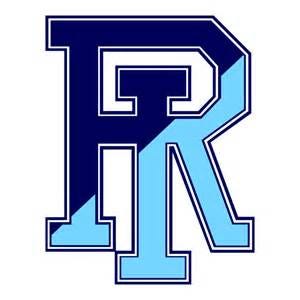 University of Rhode Island Press Release
KINGSTON, R.I. – Rhode Island will have 14 of its Atlantic 10 games on national television as part of 159 total national television appearances across the league's four media partners: ESPN, CBS Sports Network, NBCSN and Stadium. The A-10 announced the conference schedule and TV selections Wednesday.
The Rams open league play at Saint Louis on Sunday, Jan. 6 with a game on ESPNU. The first home game in A-10 play will be Sunday, Jan. 13 against George Mason on NBCSN.
Rhode Island will appear on the CBSSN six times, the ESPN family of networks three times, NBCSN three times and Stadium once.
The 2018-19 Atlantic 10 conference schedule tips off on Thursday, Jan. 3 with a single television matchup – George Mason at Saint Joseph's on CBS Sports Network. The remaining 12 teams tip-off league play the weekend of Jan. 5-6, with six of the seven games on national television. Each of the league's 14 teams will make at least five appearances on national television, and every league game will be televised on the weekend of Feb. 15-17.
Additionally, 11 games of the 2019 Atlantic 10 Men's Basketball Championship at Barclays Center, will be nationally televised. Wednesday's two first round games will be carried by ESPN+. NBCSN will carry the second round and the quarterfinals, March 14-15, and CBS Sports Network will air the semifinal games on March 16. CBS Sports will broadcast the March 17 final on network television for the 10th straight year as part of Selection Sunday coverage. The championship returns to the iconic Brooklyn, N.Y. arena for the first time since 2016.
"This year's men's basketball schedule provides our institutions great national exposure through marquee matchups across all four television partners, ESPN, CBS Sports, NBCSN and Stadium," stated Atlantic 10 Commissioner Bernadette V. McGlade. "The competitiveness of this schedule also affords A-10 programs many opportunities to secure quality wins throughout league play. It will showcase the strength of our teams, coaches and student-athletes as they prepare for March and the postseason."
This marks the sixth year of the long-term television agreement between the A-10 and ESPN, CBS Sports Network and NBCSN, and the second year of the Stadium agreement. Atlantic 10 institutions reside in states that comprise 33.3 million television households, approximately 30 percent of the total national media market. There are nine A-10 institutions in or adjacent to the top 25 media markets in the country.
2018-19 Rhode Island Atlantic 10 Schedule
Sunday, Jan. 6 – at Saint Louis, 4:00 p.m., ESPNU
Wednesday, Jan. 9 – at Richmond, TBD
Sunday, Jan. 13 – George Mason, 5:30 p.m., NBCSN
Wednesday, Jan. 16 – St. Bonaventure, TBD, CBSSN
Saturday, Jan. 19 – at La Salle, 2:30 p.m., NBCSN
Wednesday, Jan. 23 – VCU, TBD, CBSSN
Sunday, Jan. 27 – at Massachusetts 2:00 p.m., Stadium
Wednesday, Jan. 30 – at Duquesne, TBD
Saturday, Feb. 2 – Saint Louis, TBD, CBSSN
Wednesday, Feb. 6 – at Davidson, 7:00 p.m., ESPNU
Saturday, Feb. 9 – Dayton, TBD, CBSSN
Saturday, Feb. 16 – Fordham, 2:00 p.m., NBCSN
Tuesday, Feb. 19 – at VCU, TBD, CBSSN
Friday, Feb. 22 – Davidson, 7:00 p.m., ESPN2/U
Tuesday, Feb. 26 – George Washington, TBD
Friday, March 1 – at Dayton 7:00 p.m., ESPN2
Tuesday, March 5 – at Saint Joseph's, TBD, CBSSN
Saturday, March 9 – Massachusetts, TBD
All times Eastern
CBSSN = CBS Sports Network
NBCSN= NBC Sports Network