URI Men's Basketball Releases Full 2014-2015 Schedule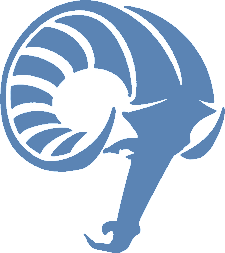 University of Rhode Island Press Release
KINGSTON, R.I. — Twenty-four of Rhode Island's 29 regular season games will be televised, including 12 national broadcasts, as the full 2014-15 schedule was released today.
The Rams will make three appearances on the ESPN family of networks over the Thanksgiving weekend as part of the Orlando Classic, from Nov. 27-30. Rhody will also make eight national television appearances through the league's comprehensive media package.
Twelve Rhode Island home games will air live on Ocean State Networks (Cox ch. 5/1005 HD) and will be streamed in full HD through CoxHub.com.
The Rams play two games on opening weekend, hosting Pace on Friday, Nov. 14 at 7 p.m., followed by a date with UMass-Lowell on Sunday, Nov. 16 at 2 p.m. The game vs. Pace caps off a basketball triple header with the women's basketball program at the Thomas M. Ryan Center, beginning at 11:30 a.m., as the Daynia La-Force era begins against Marshall in the first game of the Rhode Island Tipoff Tournament. East Carolina and Fairfield face off at 2 p.m.
Rhode Island hosts Nebraska on Saturday, Nov. 22. It marks the first Big Ten opponent to visit Kingston since Northwestern on March 17, 2010 in the NIT first round. It is also the first Big Ten opponent to play at URI in the regular season since Nov. 28, 1998 when Wisconsin faced the Rams at the Providence Civic Center.
On Thanksgiving Day (Nov. 27), Rhode Island and Kansas play on ESPN2 at 2 p.m. in the first game of the Orlando Classic at ESPN's Wide World of Sports at Walt Disney World. URI will face either Tennessee or Santa Clara in the second round on Friday, Nov. 28. The tournament concludes on Sunday, Nov. 30. URI will play three games over four days, all on the ESPN family of networks.
Following the tournament, Rhody plays a pair of tough road contests – at Southern Miss on Dec. 6 followed by a Dec. 10 at Providence in the annual matchup between the two long-time opponents. The Rams and Friars game will be aired live nationally on Fox Sports 2.
The Rams close out the non-conference slate with three consecutive home games – vs. Delaware State (Dec. 13), Detroit (Dec. 20), and Brown (Dec. 31).
On Jan. 3, the Rams open Atlantic 10 play at Saint Louis in a game that will be aired on the NBC Sports Network at 3 p.m. ET. URI opens its home conference slate on Wednesday, Jan. 7 when it hosts Fordham at 7 p.m. The game will be streamed through the league's partnership with Campus Insiders and its digital platform.
After a Jan. 10 trip to Duquesne, Rhode Island plays a pair of nationally televised contests against teams which appeared in the NCAA Tournament last year. Rhody hosts VCU on Tuesday, Jan. 13 on CBS Sports Network before traveling to Massachusetts on Saturday, Jan. 17 for a 2:30 p.m. tilt on NBCSN.
Additional A-10 television games include: Jan. 22 vs. La Salle (OSN); Jan. 25 vs. St. Bonaventure (OSN); Jan. 31 vs. George Washington (OSN); Feb. 8 at Richmond (NBCSN); Feb. 14 vs. Saint Louis (OSN); Feb. 18 vs. Massachusetts (SNY); Feb. 25 vs. Davidson (OSN);Feb. 28 at La Salle (NBCSN); March 3 at Dayton (CBSSN); and March 7 vs. Saint Joseph's (OSN).
The remainder of URI's road schedule: Jan. 28 at Fordham; Feb. 11 at Saint Joseph's; Feb. 21 at George Mason.
The 2015 Atlantic 10 Championship will return to Brooklyn's Barclays Center from March 11-15.