URI police detective participates in Super Plunge for Special Olympics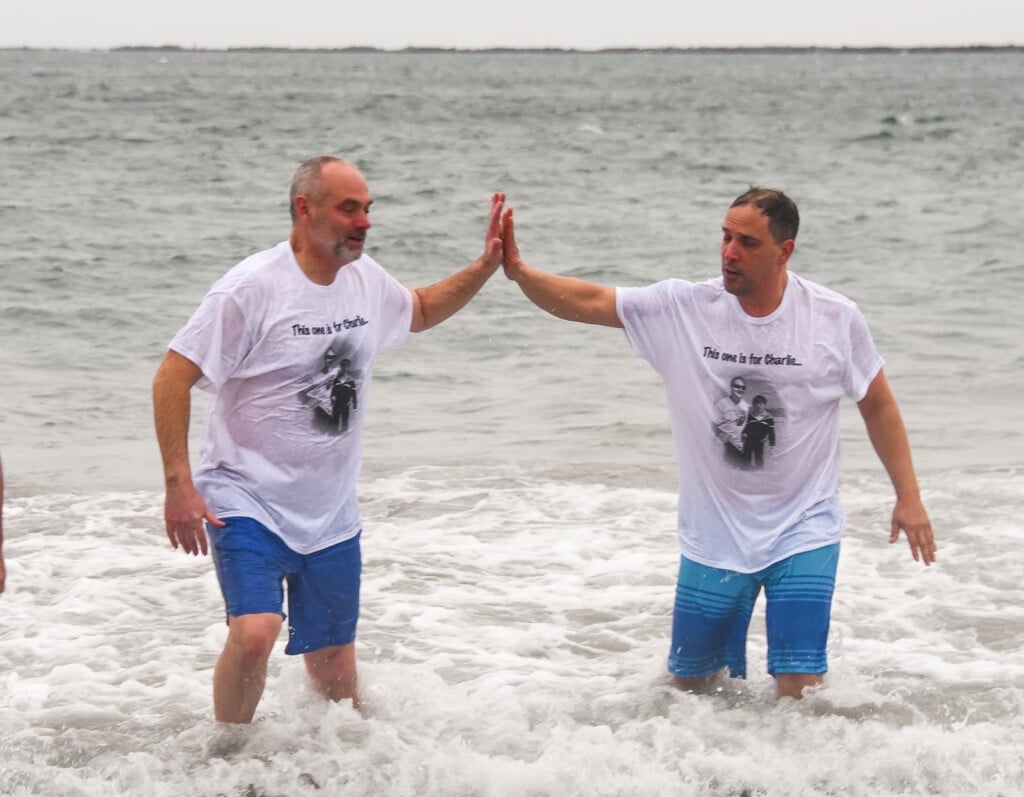 NARRAGANSETT, R.I. (WLNE) — The University of Rhode Island said one of their police detectives participated in the annual Rhode Island Special Olympics Super Plunge.
University officials said Det. Mark Brasil took a dip in the cold ocean water at Salty Brine Beach, making this his fifth year "Freezing' for a reason."
The annual event was started in 2013 by Chief Elwood Johnson of the Richmond Police Department. Officials said the event has grown exponentially since.
The funds raised by the event go to more than 4,000 athletes who compete in year-round events hosted by Special Olympics Rhode Island with no cost to them or their families.
The Super Plunge is similar to the Law Enforcement Torch Run Plunge, with one major difference, URI officials said.
"Instead of plunging into near-freezing waters a single time, Super Plungers must plunge once an hour for 24 consecutive hours," they stated.
The Super Plunge team consisted of 12 members, including their captain, Michael Bullock, who Brasil says "is one of the most dedicated and inspirational teammates one could hope to have." Bullock is a Special Olympics athlete. 
Typically, the law enforcement plunge– and the Super Plunge – attract about 200 participants.
Most of the participants are police officers and firefighters, Special Olympic athletes and their families, local residents and students from neighboring schools.
A celebration was held following the fundraiser at George's Galilee in Narragansett.