URI professor arrested for fracked-gas protest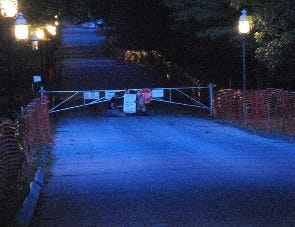 By News Staff
A URI professor was one of two arrested for locking themselves to the gate of a fracked-gas compressor station in Burrillville.
Peter Nightingale, a Professor of Physics, along with Massachusetts pediatrician Curt Nordgaard, locked themselves to the front gate of Spectra Energy's fracked-gas compressor station Thursday morning. The move was to protest and delay Spectra's plan to expand in Burrillville and across the region.
"I'm taking action today because as a parent and a being pediatrician compels me to use any and all nonviolent means to stop this project," said Nordgaard.
The two were arrested by officials later that morning.
To see a video of the protest and arrest provided by Steve Ahlquist and RIFuture.org, click here.
© WLNE-TV 2015