URI Professor developing out of this world fashions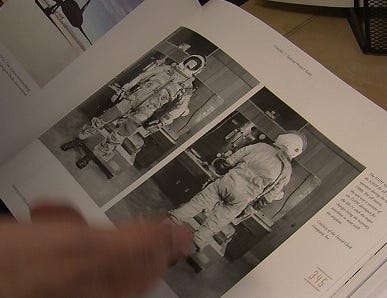 By, Chelsea Priest
If you had to pack one bag of clothing to last the rest of your life…in space…what would you bring? One University of Rhode Island professor is trying to find an easy solution to that question.
Rovers on Mars, an International Space Station, the "final frontier" is being explored more and more every day. Astronauts spend months in space but in the not too distant future decade, even life-long trips are becoming a possibility.
Dr. Karl Aspelund is a Assistant Professor of textiles at URI He says, "What are you going to wear? How are we going to deal with clothes? How are we going to deal with the making of clothes, the maintenance of clothes, the recycling, repairing?"
Aspelund is also a member of The 100 Year Starship, a program to find all the technology possible to send a large group into space by 2112. He said, "the idea is that we have in other words a village sized community, floating through space."
Without sheep, silk worms, or cotton plants, he is trying to figure out a way to make clothes with other resources. He goes on, "We're imagining that humans have never worn clothes, up to this point, and now we have to figure out what they are going to wear, BUT we have all the technology we have."
Aspelund received a $15,000 grant for URI to research his project. Before he has any actual samples, the next step is to interview astronauts, submariners, and people who have been on isolated bases in Antarctica.
© WLNE-TV 2014