URI Rams Beat TCU in Cancun Challenge in Mexico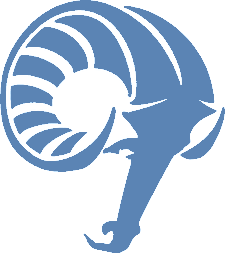 PUERTO AVENTURAS, Mexico — (AP) Rhode Island used some big shots and tough defense in the final stretch to post a 66-60 victory over TCU on Tuesday in the Cancun Challenge.
Four McGlynn drained a long 3-pointer with 45 seconds left to extend Rhode Island's lead to 61-57 and Hassan Martin blocked a layup 10 seconds later to put the Rams in control. TCU was forced to foul but Rhode Island, which was just 21 of 33 from the line, made 5 of 6 free throws to preserve the win.
"We got back in it by driving to the rim and trying to draw fouls," TCU's Brandon Parrish said. "We're a better free throw shooting team this season, so we tried to get some of their guys in foul trouble. Maybe have them need to go to some guys without a lot of experience."
TCU slowly claimed the lead after trailing most of the night. Karviar Shepherd's baseline jumper pushed the Frogs up 57-54 with 3:10 to go, but the Rams reclaimed the lead on Martin's shot and free throw to make it 58-57 with 1:33 remaining.
Vladimir Brodziansky hit a shot to give TCU a 55-52 lead before Rhode Island stormed back.
"Even after (McGlynn) hit that shot, we had a chance to come back, tie it, or put more pressure back on them, but we didn't take advantage," Parrish said.
McGlynn led the Rams (3-1) with 18 points. Martin added 14 points and eight rebounds, and Jared Terrell added 12 points and 10 rebounds.
Parrish scored 13 points, 10 in the first half, and three TCU (2-2) players closed with eight points — Brodziansky, Shepherd and Devonta Abron.
The Rams are still cobbling together their approach after the loss of star guard E.C. Matthews, who tore an ACL in practice last week.
"They were very aggressive and came to the rim hard," Parrish added.
TCU shot 40 percent from the field and had 12 turnovers. Malique Trent had three steals, but was 0-for-3 from long range, and Chauncey Collins was 0-for-4 from the 3-point line.
Rhode Island got a lift from Kuran Iverson, who scored nine points.
—
TIP-INS
TCU: Brandon Parrish made all four of his field goals, including three 3-pointers, and hit both of his free throw attempts.
Rhode Island: Hassan Martin, who blocked more than 100 shots last year as a sophomore, blocked three shots against the Frogs. He was just 4-of-11 from the free throw line. … Four Rhode Island players logged at least 35 minutes.
UP NEXT
TCU will play in the Riviera Division final on Wednesday.
Rhode Island will play in the third-place game of the Riviera Division on Wednesday.