URI Rams Edge Dukes at Duquesne for 3-0 Start in the A-10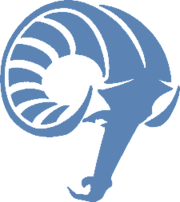 PITTSBURGH — E.C. Matthews scored 18 points and Jared Terrell scored the game-winning free throw with eight seconds left Saturday in Rhode Island's 61-60 comeback win over Duquesne.
Hassan Martin scored 15 with 10 rebounds and Jarvis Garrett 10 for the Rams, (11-3, 3-0 Atlantic 10), who have won six straight, their longest winning streak since the 2009-10 season.
Rhode Island led 11-9 on a dunk by Martin, but Duquesne used a 14-2 run to lead 27-19 at halftime.
The Rams rallied in the second half, tying it at 49 on a 3-pointer by Matthews, but the Dukes use an 11-4 run to lead 58-53 with 4:51 left. Matthews put the Rams up 59-58 with another 3 with 1:14 to go, then Terrell made the go-ahead free throw. The Dukes had a chance to win, but Derrick Colter's jumper missed.
Micah Mason scored 18 for Duquesne (6-8, 1-2) and Colter had 15.
Copyright by STATS LLC and The Associated Press