URI Rams Hold Off Iona in Overtime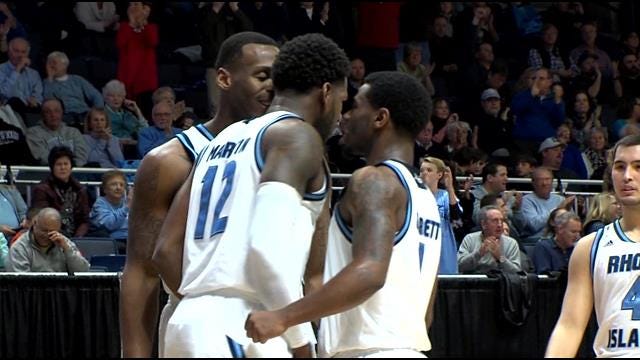 KINGSTON, R.I. (AP) _ Hassan Martin caught an air ball and laid it in as he was fouled and then made the free throw with :45 left in overtime to secure Rhode Island's 79-74 win over Iona on Saturday night.
Deyshonee Much gave Iona its first lead of the night, 67-64, when he nailed a trey with 4:00 left in the extra period. Martin, who had 27 points and four blocks, answered with a free throw and Jarvis Garrett and Jared Terrell nailed back-to-back 3-point jumpers for a 71-67 lead.
Much, who finished with 25 points, hit a 3-pointer with :12 remaining in regulation to tie the game at 64. Four McGlynn, Garrett and Terrell had 12 points apiece for Rhode Island (7-4).
Iona (4-4) was without three players in overtime as Jordan Washington, 18 points, Isaiah Williams, 13 points, and Aaron Roundtree, 11 rebounds, had fouled out.