URI Rams Hold Off Pesky Brown in Rivalry Game at the Ryan Center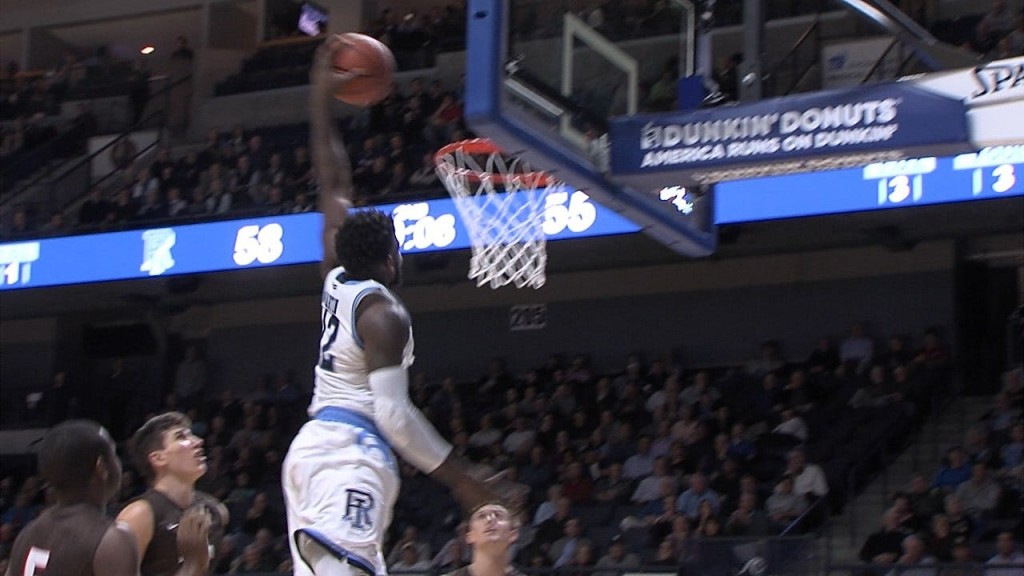 KINGSTON, R.I. (AP) _ Jared Terrell scored 18 points and E.C Matthews added 17 as No. 21 Rhode Island held off upset-minded Brown in Round Two of the Basketball Hall of Fame Tip-Off on Wednesday night.
Hassan Martin added 12 points and Kuran Iverson had 11 as the Rams (3-0) defeated the Bears (1-2) for the 19th time in their last 21 meetings.
Rhode Island built a 36-21 lead late in the first half but Steven Spieth keyed a rally that enabled the Bears to pull within 41-33 at halftime.
The Rams scored 20 points off 13 Brown turnovers which offset the fact the Bears outrebounded Rhode Island 38-31.
Brandon Anderson had 16 points for Brown while Tavon Blackmon and Travis Fuller chipped in with 11 apiece.