URI Star Guard E.C. Mathews Named to Watch List for D-1 Player of the Year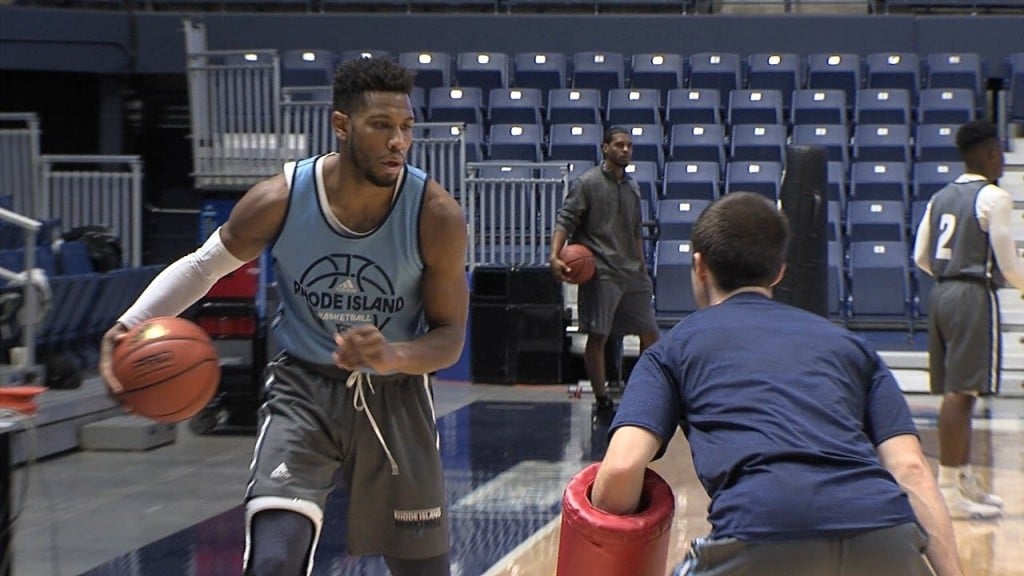 URI news release…
KINGSTON, R.I. — Junior guard E.C. Matthews was named to the 2017 Lute Olson Award Preseason Watch List, it was announced on Monday, Nov. 7. The Lute Olson Award is presented annually to the nation's top Division I player who has played at least two seasons.
Matthews will return to the court on Friday night when the Rams open the 2016-17 regular season at home vs. Dartmouth. Matthews missed the 2015-16 season after suffering a season-ending knee injury early in the first half of the opening night game vs. American.
The 6-5 guard was selected to the 2016-17 Atlantic 10 preseason all-conference second team on Oct. 18 and has been listed among the top players in the A-10 by virtually every major national media outlet.??As a sophomore during the 2014-15 season, Matthews averaged 16.9 points per game and earned All-A-10 second team honors while also being selected to the USBWA All-District I and NABC All-District 4 teams. He sits at 999 career points through 65 games and is set to become the 52nd member of Rhode Island's 1,000 point club.
Lute Olson won 780 games in 34 seasons, 24 of which were spent at the University of Arizona. During that stretch he led the Wildcats to 11 Pac-10 Conference titles, 23 consecutive NCAA Tournaments, four Final Four appearances and a National Championship in 1997. The recipient of the 2017 Lute Olson Award will be announced at the CollegeInsider.com awards banquet on April 31 in Phoenix, Arizona, site of the men's division I basketball championship.
This is the second major national award watch list for Matthews. In October, the Detroit native was among the 20 players named to the Jerry West Award Watch List, presented annually to the top shooting guard in the nation.