URI To Host First SEC Opponent, Alabama Friday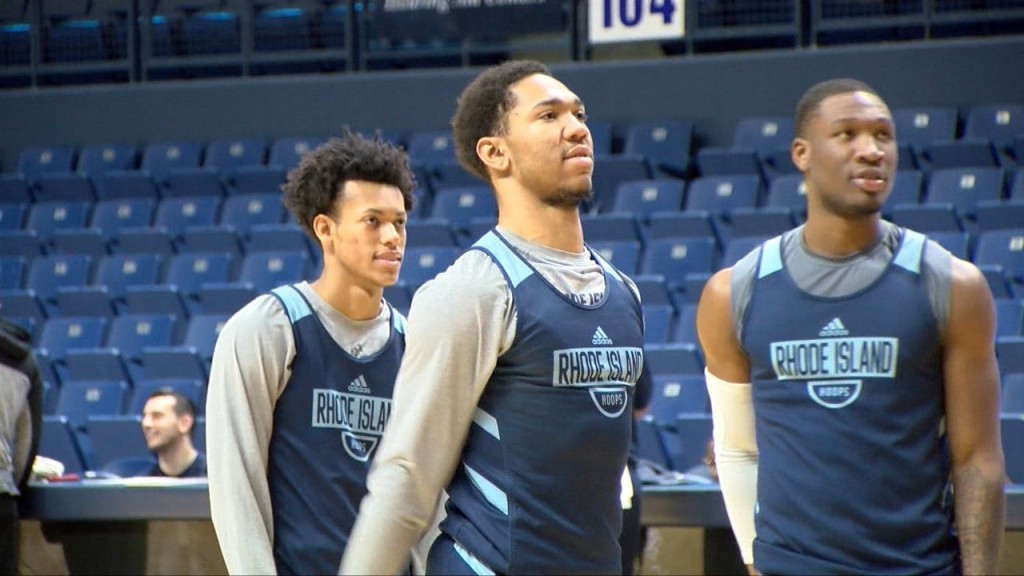 THE BASICS
Alabama (1-1) at Rhode Island (1-1)
Tip-Off: Friday, Nov. 15, 7:32 p.m. EST
Live Coverage: Stats | Audio | TV: NBCSN
Game Notes
RHODE ISLAND VS. ALABAMA – SERIES NOTES
Friday's game will be the third meeting all time between Rhode Island and Alabama.
The Crimson Tide has won both previous meetings, though both games have been tightly contested affairs.
This is the second time in three seasons the teams will meet. Rhody played at Alabama two seasons ago, falling 68-64. Rhody's Fatts Russell had 12 points in that game, all of which came in the second half.
The only other meeting in the series came as part of the 1992 Cable Car Classic in Santa Clara, Calif. Alabama won 79-78.
Alabama head coach Nate Oats is in his first season after being named the Mid-American Conference Coach of the Year each of the last two seasons at Buffalo.
Oats was the high school coach of former Rhode Island star E.C. Matthews.
Both schools enter the game 1-1. Rhode Island is looking to rebound from a loss at No. 7 Maryland, while Alabama defeated FAU Monday night.
GAME TO AIR ON NBCSN
Friday's game will play to a national television audience, with NBCSN carrying the game.
Rich Lerner will handle the play-by-play, and Ron Thompson will be the color analyst.
Steve McDonald and Don Kaull will have the radio call on B101.
ALABAMA FIRST SEC SCHOOL TO VISIT RYAN CENTER
Rhode Island is 7-12 all time against schools currently in the SEC.
Friday night will mark the first time the Rams have hosted an SEC program in the Ryan Center.
The last time Rhode Island defeated an SEC school came in 2013-14, when it won on the road at LSU, 74-70. E.C. Matthews had 21 points, Gilvydas Biruta had 19 and Xavier Munford added 17.
Rhody will play LSU later this season at the Jamaica Classic.
The Rams scored wins over SEC schools in back-to-back seasons. In 2012-13, Rhode Island won in double overtime at Auburn, 78-72, behind 33 points from Munford.
Rhode Island can claim victories over Auburn, LSU, Tennessee, South Carolina and Vanderbilt.
LANGEVINE LEADING COUNTRY IN REBOUNDING AVERAGE
Entering the week, senior Cyril Langevine was leading the nation with 16.0 rebounds per game.
He also was leading the country in offensive rebounds per game with 8.5.
Langevine had 15 rebounds in the opener against LIU, then followed that up with 17 rebounds at Maryland.
Against LIU, he recorded his 24th career double-double, as he had 16 points and 15 rebounds. He is tied for eighth among active players in double-doubles.
Last season, Langevine ranked 15th nationally with 17 double-doubles on the season. It was the most by a URI player since Lamar Odom had 19 in 1998-99.
Maryland marked the 33rd time Langevine has reached double figures in rebounds, and the sixth time with 15 or more.
Langevine had 328 rebounds last year, the most rebounds by a URI player since Art Stephenson set the URI single-season record with 420 in 1966-67.
He led the Atlantic 10 and was ninth in the country with 9.9 rebounds per game as a junior.
MARTIN FILLS THE STAT SHEET
Rhode Island sophomore Tyrese Martin has contributed a strong all-around game for the Rams in both games.
The guard is averaging 11.0 points, 6.5 rebounds and 3.0 assists per game.
He also is shooting .546 from 3-point range (6-for-11), an area the Rams struggled last season.
He has made three 3-point shots in each of the two games this season.
In his previous 19 games, he had three or more just once.
RUSSELL GIVETH AND TAKETH AWAY
Junior Fatts Russell has been dishing the ball well on the offensive end of the floor, and creating turnovers on the defensive side.
Through two games, Russell has 11 assists, leading the way for an offense that has assists on more than 60 percent of its total field goals (29-of-47).
Russell matched his career best with seven assists against LIU.
Seven different players have recorded assists already this season. Behind Russell on the leaderboard for the Rams are sophomore Tyrese Martin (6) and senior Jeff Dowtin (4).
On the other end of the floor, Russell has been a nuisance for opposing ball-handlers.
He has six steals through two games, coming up with three against both LIU and Maryland.
As a freshman, Russell averaged 0.8 steals per game, and then he had 1.8 per game last season.