URI Women Survive George Mason To Win Eighth Straight In A10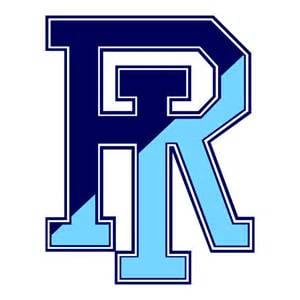 University of Rhode Island Press Release
Rhode Island Starters
Cairns, Squires, Touré, Hattix-Covington, Lassiter
George Mason Starters
Jameson, Suarez, Ephraim, Smith, Kaysia
How it Happened
Turnovers nearly doomed Rhode Island, but the Rams were able to prevail and hang on to a 57-53 win at George Mason Wednesday night.
The Rams started the game on a 7-0 run after Madison Hattix-Covington scored a layup off a second chance point. The Patriots answered with an 11-0 run to establish a 11-7 lead at the 1:48 mark. Hattix-Covington hit a 3-pointer to end the Rams' five+ minute scoring drought, and the Rams went into the second period down one, 11-10.
In the second quarter, Rhody used another 7-0 run to build a 17-11 lead. The Rams held the host Patriots cold from the floor until the 5:36 mark. The teams combined for 22 turnovers in the first half, and even with sloppy play, Rhody went into the break up five, 22-17.
The Rams built their biggest lead of the game in the third period behind two 3-pointers from Madison Hattix-Covington and a breakaway layup by Sayawni Lassiter, for a 32-19 lead. But George Mason would not go away, going on another 11-0 run to get within two (32-30).
The fourth period was back and forth, but Lassiter was able to seal the game at the free throw line. In the final minute, she connected on 5-of-6 from the charity stripe and the Rams were able to hang on for the win.
Inside the Box Score
With the win, the Rams improve to 17-3 and 8-0 in the Atlantic 10.
It's the first win for the Rams at EagleBank Arena since Jan. 24, 2015.
Grad senior Madison Hattix-Covington led the Rams with 15 points on 3-of-4 from the 3-point line. She added five rebounds, two steals, and one block.
Grad senior Sayawni Lassiter had 12 points including an 8-of-10 performance at the free throw line in the fourth quarter. She dished out seven assists, the fourth time this season she's handed out seven assists or more.
Junior Mayé Touré had her ninth double-double of the season, pairing 11 points with 11 rebounds before fouling out. Her three blocked shots matched her career-best.
Grad senior Emma Squires was the fourth Ram in double figures, adding 10 points.
Dayton transfer Tenin Magassa made her first appearance for the Rams after missing the first 19 games of the season rehabbing injury.
The Rams had a season-high 22 turnovers. George Mason scored 19 points off those miscues.
Rhode Island improved to 5-3 on the road.
Up Next
The Rams are off for the next week before they host Saint Joseph's next Wednesday, Feb. 1 at the Ryan Center. Game time is set for 6:00 p.m. on ESPN+ and The Varsity Network.