URI Women's Basketball Signs Syracuse Grad Transfer Teisha Hyman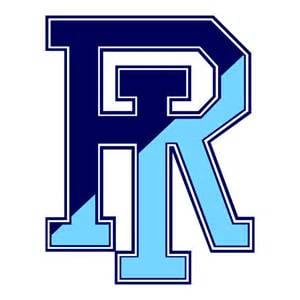 University of Rhode Island Press Release
KINGSTON, R.I. — Rhode Island women's basketball head coach Tammi Reiss announced the signing of Syracuse transfer Teisha Hyman Wednesday. Hyman is the second transfer for the Rams in the busy offseason, along with Manhattan College transfer Dee Dee Davis who signed in early April. Hyman joins the Rams ranked as the No. 33 women's basketball transfer in the portal according to ESPNW.
The 5′ 8″ guard spent the last four years with the Orange, and comes to Kingston as a grad transfer. "Teisha is a dynamic athletic guard that can score at all three levels and has the sweetest mid-range game," said Reiss. "She can create her own shot off the bounce and manufacture shots for others."
In 2022-23, Hyman averaged 10.4 points per game shooting 39.6 percent from the floor. She added 4.0 rebounds and 3.2 assists in 26.1 minutes per game, and earned a spot on the All-ACC Women's Basketball Academic Team for the third time in her career.
After taking a medical redshirt year in 2020-21, Hyman had a breakout season in 2021-22. She appeared and started in all 29 games for the Orange, leading the team in scoring (16.2 ppg), rebounding (6.1 rpg), assists (3.9) and steals (2.5). She earned a spot on the All-ACC Honorable Mention Team by the Blue Ribbon Panel. In the game against Central Connecticut, Hyman recorded just the fifth triple double in Orange women's basketball history with 27 points, 15 assists and a program-record 11 steals. "Teisha is an electric open court player that thrives in the transition game," added Reiss. "I'm really excited for her to bring her defensive prowess to our full-court defense. I had the pleasure of recruiting Teisha to Syracuse but never had the opportunity to coach her…I couldn't be more excited to have her join our Ram family and finally have the opportunity to have her call me COACH!!! Let's Go!!"