US Treasury to probe Florida over migrant flights to Martha's Vineyard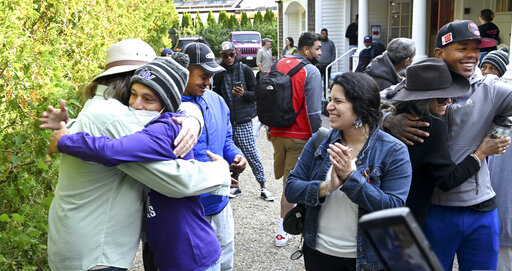 BOSTON (WLNE) — The U.S. Treasury Department is examining whether Florida Gov. Ron DeSantis improperly used COVID funds to facilitate flights carrying migrants to Martha's Vineyard last month.
In a tweet Tuesday night, Massachusetts Sen. Ed Markey confirmed the investigation.
The migrants were flown from Texas to the Martha's Vineyard on Sept. 14. When they arrived, no shelter or resources were in place.
Two days later, Massachusetts Gov. Charlie Baker established a temporary shelter at Joint Base Cape Cod.
DeSantis had taken credit for sending the migrants to the island under the state's relocation program.
Meanwhile, Markey said the governor transported the migrants from Texas to the island "under false pretenses and without any consideration for their personal dignity or basic needs."
"We plan to get this work underway as soon as possible," said the treasury.