Utility scams continue throughout Rhode Island despite warning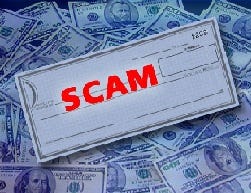 Olivia Cianci
news@abc6.com
Earlier this month, National Grid customers were warned
about a rash of utility scams.
Scammers were calling businesses claiming that there was a
past due balance on their account, and if the balance wasn't paid immediately
over the phone, their services would be cut off.
This isn't just a problem in Rhode Island, however. Utility companies in Pennsylvania, Maryland,
and Alabama
are also facing similar issues.
Nation Grid is reminding customers that they never request immediate
payments over the telephone. Payments can be made by directly contacting customer
service.
If you've fallen victim to a utility scam, you're asked to
contact National Grid immediately at 1-800-322-3223.