RI residents 65+ eligible to book vaccination appointments on Monday
"Phase 1's targeted approach successfully led to steep reduction in hospitalizations; Phase 2 to prioritize speed and scale Scheduling for Rhode Islanders 65+ to begin Monday"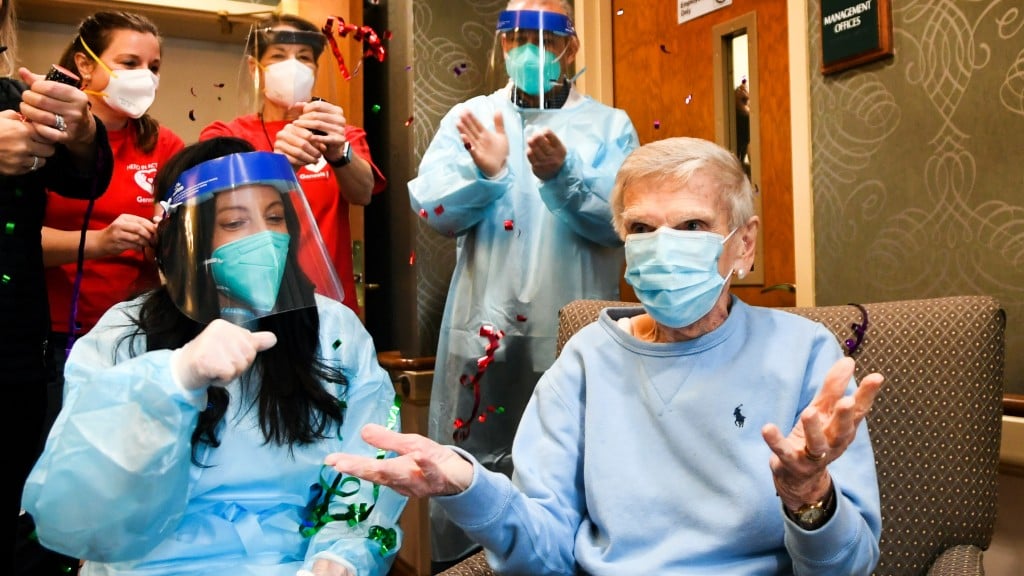 PROVIDENCE, R.I. (WLNE) – The Rhode Island Department of Health (RIDOH) announced those 65 and older will be able to book appointments for the COVID-19 vaccine starting Monday.
The state-run clinics are the Dunkin' Donuts Center in Providence and the Sockanosset site on Sockanosset Cross Road in Cranston.  The sites will be offering the first appointments on Tuesday.
The Health Department said those who would like to register should visit VaccinateRI.org.  Anyone unable to register online can get help by calling 844-930-1779.
A RIDOH spokesperson said going forward, the call center will be open on weekdays from 7:30 a.m. to 7:00 p.m. and weekends from 8:00 a.m. to 4:30 p.m.
By utilizing the call center or VaccinateRI.org, an individual can make a vaccination appointment for themselves or for someone else who is in the eligible age category.
RIDOH said other options for vaccinations include going to a select retail pharmacy or a local clinic.
Starting Monday morning, both CVS and Walgreens will change their eligibility for vaccinations from 75+ to those who are 65 and older.
Additionally, the federal government is doubling the doses going to CVS. Originally only receiving 3,500 doses of the Moderna vaccine, CVS will now receive an additional 3,500 doses of the Pfizer vaccine per week.
According to RIDOH, CVS should be administering the vaccine at 14 locations and Walgreens should be vaccinating at 24 locations.
To register at CVS, visit CVS.com or call 800-746-7287.
To register at Walgreens, go to Walgreens.com/ScheduleVaccine or call your local Walgreens pharmacy.
RIDOH urges those registering for a vaccine through a local or regional clinic to contact their city or town directly to learn more. Cities and towns are managing their registration process and have been vaccinating their oldest residents first.
To learn more about your communities' vaccination process, click here.
Those younger than 65 can not yet register for the vaccine, but can add their contact information to a Vaccine Information Notification List to get updates as more groups of people become eligible.
Enrolling in the Notification List does not guarantee an appointment for vaccination. To enroll in the Vaccine Information Notification List, visit portal.ri.gov.
RIDOH has provided vaccine overviews in both English and Spanish.
Insurance is not required to receive your vaccination, and all vaccinations are free of costs. For more information on Rhode Island's vaccinations, click here.