Vandals deface memorials in State House Garden of Heroes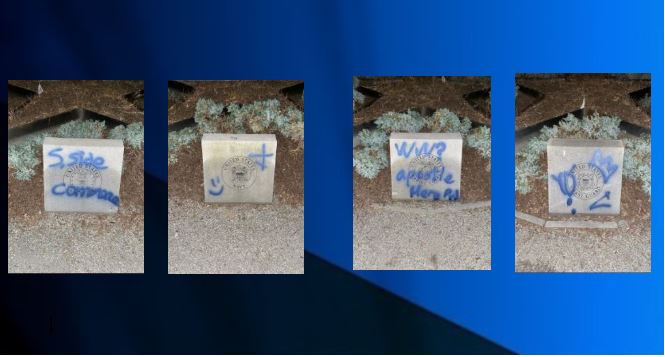 PROVIDENCE, R.I. (WLNE) — The Veterans of Foreign Wars Department of Rhode Island said a memorial dedicated to fallen soldiers was defaced with graffiti.
According to the RIVFW, vandals spray-painted the memorials in the Rhode Island State House West Lawn.
"It broke my heart to see those sacred stones spray painted or tagged as they honor our military roots in Rhode Island which has a deep history of service to our country since we were a colony," said Joe "Tiger" Patrick, the VFW State Commander of Rhode Island.
Patrick said he assembled a few of his District Commanders to power wash the monuments safely to protect the surface of the stones.
Salks Ace Hardware is also donating the cleaning materials for the project, as a major corporate sponsor of the Veterans of Foreign Wars nation wide.
The RIVFW will be holding a clean-up event at the memorial garden Monday, April 17, from 10:30 a.m. to 1 p.m..
Those seeking more information can contact Commander "Tiger" at cmd@vfwri.org.