Vandals desecrate veteran gravestones in West Bridgewater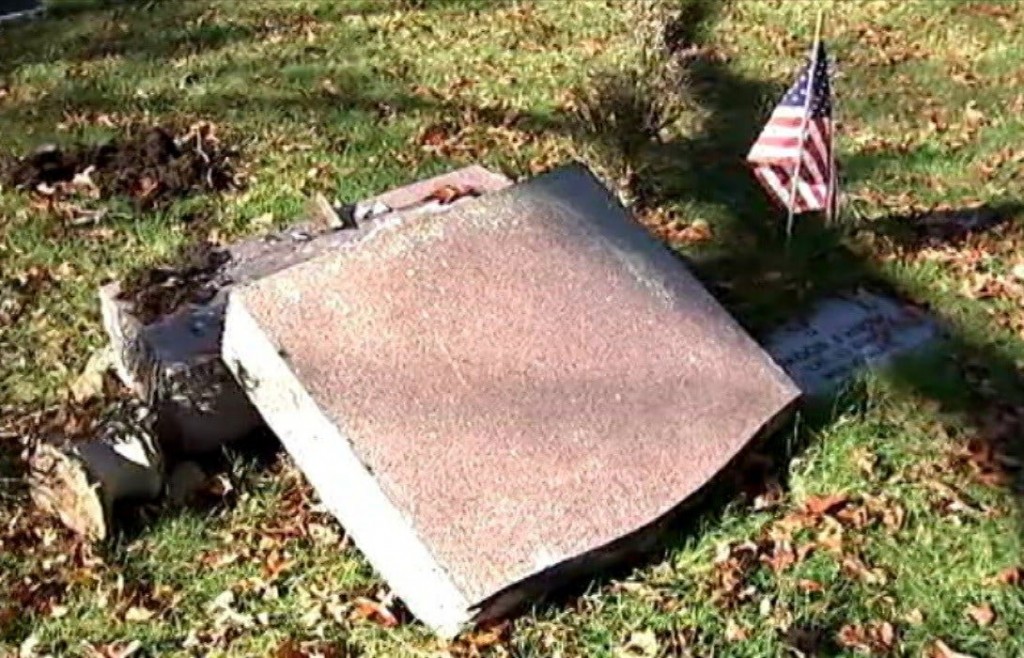 By News Staff
Reporting by Kirsten Glavin
kglavin@abc6.com
On the weekend before the nation pauses to thank veterans, gravestones in a West Bridgewater cemetery were senselessly vandalized.
This historic Pleasant Hill Cemetery dates back to the 1700's, and the acts of desecration are becoming all too common at this one spot in Massachusetts. Police are saying they don't think it is a coincidence that the gravestones destroyed were veterans'.
"At this point I'm just very upset," says Jane Borus, she was deeply shaken to learn her grandparents' gravestone was one of twelve targeted by vandals over the weekend.
"It was completely knocked off the base. It's chipped. I cant see underneath to see what any of the damage is," she says.
Her grandparents, Joseph and Lilian Andre, shared a gravestone. They were two of 24 of Borus' family members buried at the Pleasant Hill Cemetery in West Bridgewater.
"I was devastated. My grandparents and I were close," she said.
The senseless vandalism was incredibly frustrating to Lauren Delaney, the secretary and treasurer of the private cemetery.
"Pottery, a lot of urns, statues, and things that people had out by their stones. They kind of smashed them, and broke some flags," said Delaney. She says there have been three other instances just like this since 2012.
"A lot of Civil War veterans, a lot of stones from the 1700-1800's that can't be replaced," said Delaney. "It's heartbreaking and whoever did it needs to pay."
The damaged stones all belonged to veterans.
State Police were able to pull fingerprints from one of the gravestones. There is no word yet on any matches.
© WLNE-TV 2015