Vanderbilts upset with preservation group over Breakers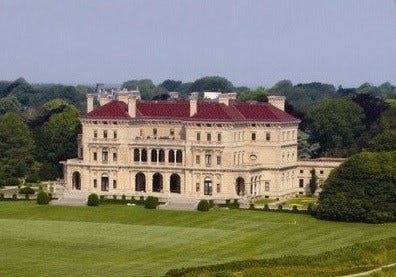 The Associated Press
PROVIDENCE, R.I. (AP) _ Twenty-one members of the Vanderbilt family have written to a preservation group that owns The Breakers, saying its management is exploiting the Gilded Age Vanderbilt family mansion and is no longer fulfilling its commitment to the public trust.
The Preservation Society of Newport County now owns the 70-room mansion, a national historic landmark which draws 400,000 visitors annually and is the crown jewel of Newport, a city filled with seaside mansions. A spokeswoman did not immediately comment.
Signatories to the letter, including designer Gloria Vanderbilt, say they're upset over a plan to build a visitors center on the grounds, which they say would degrade the property.
They say they will not make donations of money or Vanderbilt family objects to the society "until the current leadership climate is changed."
© The Associated Press/WLNE-TV 2015