Vehicle spinout shuts down part of Interstate 195 in Providence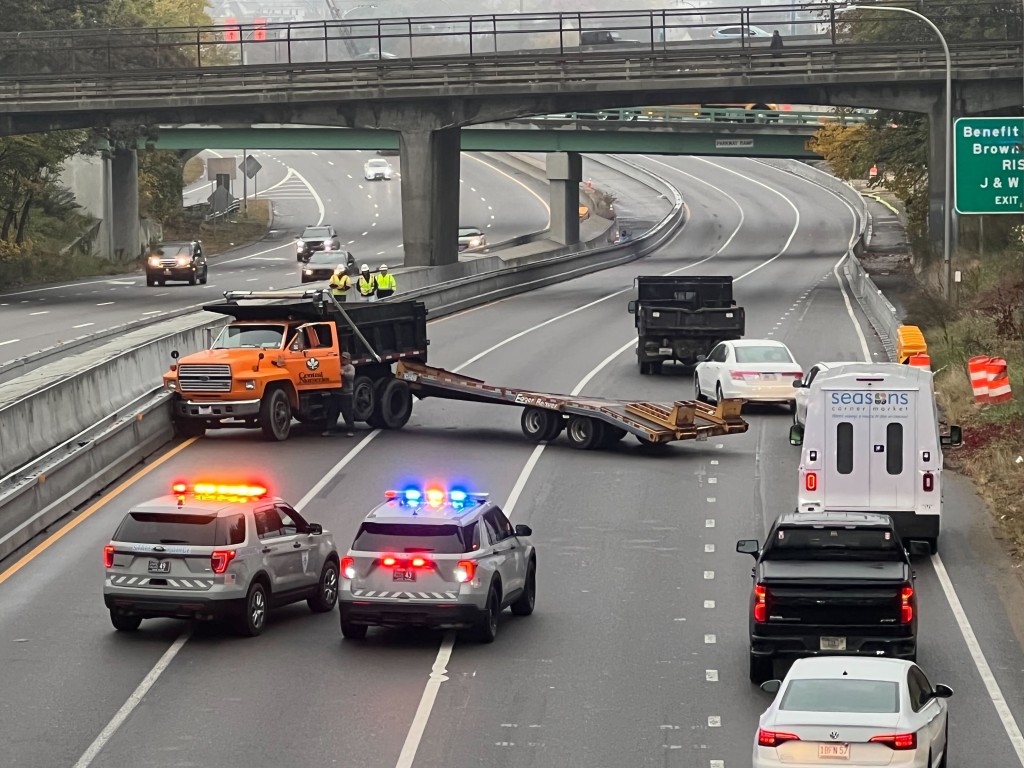 PROVIDENCE, R.I. (WLNE) — A vehicle spinout shut down part of Interstate 195 west in Providence during Monday's morning commute.
The Rhode Island Department of Transportation said at about 7:30 a.m. that three lanes were blocked on the highway before exit 1D.
Traffic was backed up for over an hour and 30 minutes from James Reynolds Road to Gano Street.
The scene cleared around 8:30 a.m.