Veteran copes with PTSD by writing children's books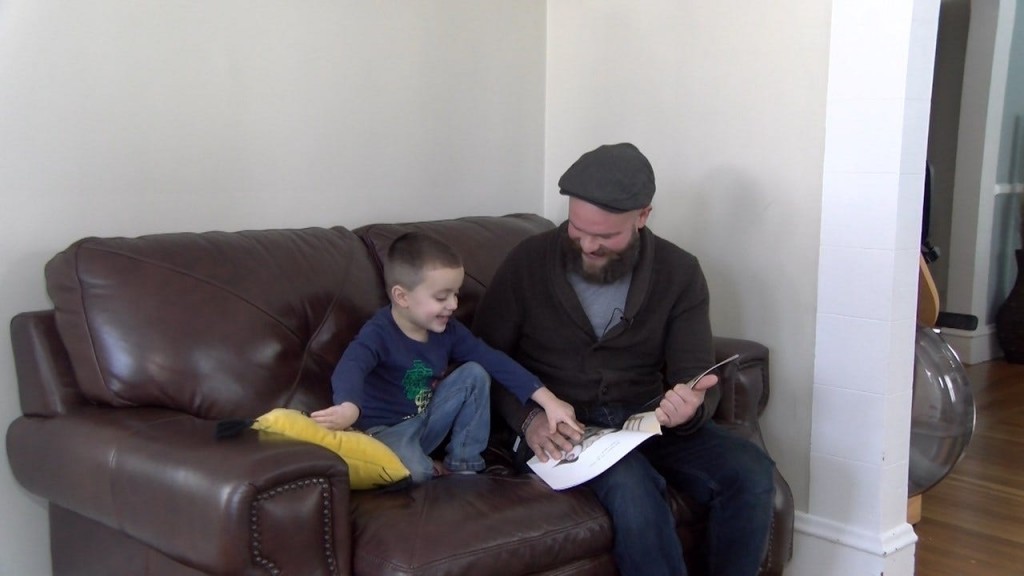 By: Ellie Romano
Email: ERomano@ABC6.com
Twitter: @ERomanoABC6
CRANSTON, R.I. (WLNE) – A local veteran is coping with his PTSD by writing children's books.
Greg Charpentier was in the Navy from 2001-2006. When he left the service, it was difficult for him to adjust to life as a civilian.
"Re-integrating back into society can be really tough," said Charpentier. "You're sort of lost. You don't really know where you fit in."
He began to struggle with anxiety and sought professional help through the V.A.
He found the best way to deal with his anxiety was to learn more about it. He ended up going back to school to study psychoeducation and get his master's degree.
"The more I learned about how my brain works, the more power I had over it," said Charpentier.
He's now taking his knowledge of anxiety and incorporating it into children's books.
"The point of this first book is to create a dialogue between the parent and the child for the parent to be able to ask, 'do you ever feel that way?'" said Charpentier.
His book Ricky's Big Week was published in November. It deals with anxiety and panic and teaches kids it's okay to have those feelings and offers tips on how to deal with them.
"What better time to pop in some psychoeducation in these kids than through storytelling?" said Charpentier.
He's now working on his second book which will address depression.
©WLNE-TV/ABC 6