Veterans Upset After Chafee Plans to Make Them Pay More for Care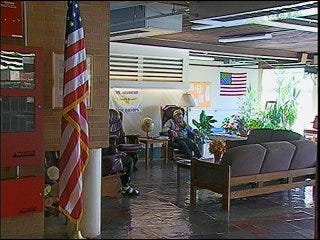 Veterans living full-time in the Rhode Island Veterans Home in Bristol would pay more for their health care under Governor Chafee's new budget proposal.
The proposed change would make residents pay 100% of their income towards the cost of their housing, rather than the current 80% – that 20% increase comes out to an average $444 extra per month veterans would have to pay for services there.
The increase is expected to raise about $1 million yearly, but Representative Dan Gordon, himself a veteran, says only about 20% of that money would go back to the Veterans' Home – 80% of the increase would go to the state's general fund.
General Rick Baccus, Director of the Veterans Home, says he's not happy about the increases but says the money is needed for renovations to the facility. Residents, on the other hand, say they've given enough.
ABC6 Reporter John Guice has their story in tonight's Voice of the People report.