Victim Who Fought Off Attacker Speaks to ABC6 News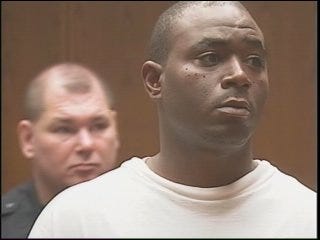 ABC6 Reporter Malini Basu was able to speak with the victim in this incident, who fought back against her attacker, and ended up holding the suspect at knifepoint with his own weapon.
PROVIDENCE, R.I. (AP) – Providence police say a college student fended off an attack by a convicted sex offender who talked his way into her apartment by saying he was investigating a gas leak.
Police say Jeremy Richardson pulled a knife on the 20-year-old Johnson & Wales University student once he got into her apartment Monday.
But she punched him in the groin so hard that he dropped the knife, and she picked it up. Police say the woman persuadedRichardson to leave, then locked the door and called her roommate, who called police. The alleged victim's name was not released.
Richardson was arrested Tuesday at his probation officer's office and charged with felony assault, breaking and entering, and failing to notify police of a change of address. He's expected to appear in court Wednesday.
(Copyright 2010 by The Associated Press. All Rights Reserved.)