Victims identified in fatal Mass Pike crash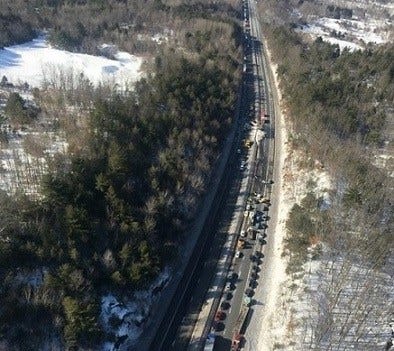 By Jennifer Petracca
State Police have identified the victim killed in a Massachusetts Turnpike crash Monday morning as 22-year-old Meaghan Noel, of Taunton.
Noel lost control of her sport utility vehicle before crossing into the opposite lane on the highway, colliding with a tractor-trailer. Police say Noel was ejected from the vehicle and pronounced deceased on scene.
The driver of the tractor-trailer, identified as 52-year-old Sandra Debonis, of Warren, RI, had to be extricated from the vehicle and was seriously injured. Police say Debonis was taken to UMass Medical Center by helicopter.
The accident happened near the Warren and Brimfield town lines around 8:40 a.m. and closed all lanes of traffic in both directions, backing it up for miles.
Police say the accident is still under investigation.
© WLNE-TV 2015